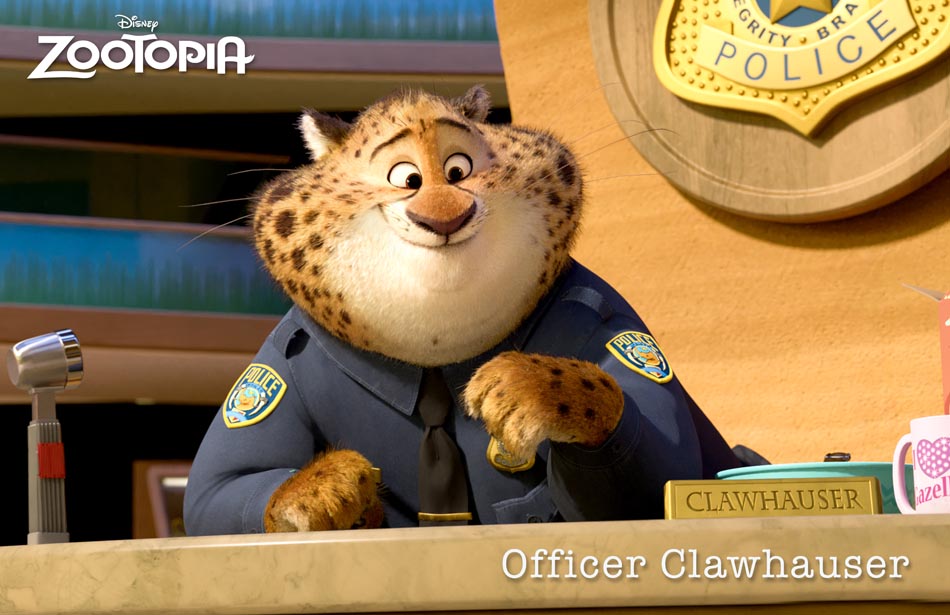 Cheetahs are one impressive animal. They're sleek, fast, and one of the few daytime hunters of the plains. In short they're killers. But we're getting a sense for Zootopia's sense of humor as Benjamin Clawhauser (voiced by Nate Torrence), the cheetah police officer, plays against type. He's has a love of donuts and pop star Gazelle and greets everyone with a warm smile, and a helpful paw, even if it might be covered in sprinkles.
Which brings us to another theme we expect to see in Zootopia – breaking down stereotypes. As we learned in previous trailers, only larger animals are police officers, little animals, like bunnies, are relegated to more traditional roles. That leads to some uncomfortable moments as we see in this clip:
Movie Synopsis:
The modern mammal metropolis of Zootopia is a city like no other. Comprised of habitat neighborhoods like ritzy Sahara Square and frigid Tundratown, it's a melting pot where animals from every environment live together—a place where no matter what you are, from the biggest elephant to the smallest shrew, you can be anything. But when rookie Officer Judy Hopps (voice of Ginnifer Goodwin) arrives, she discovers that being the first bunny on a police force of big, tough animals isn't so easy. Determined to prove herself, she jumps at the opportunity to crack a case, even if it means partnering with a fast-talking, scam-artist fox, Nick Wilde (voice of Jason Bateman), to solve the mystery.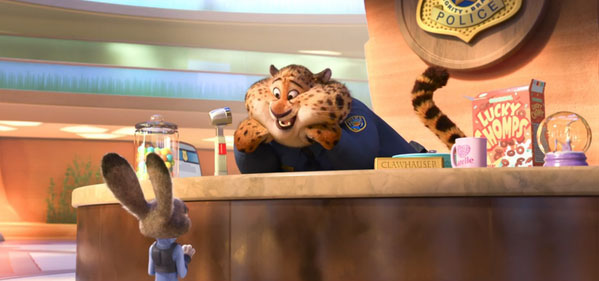 Directed by Byron Howard ("Tangled," "Bolt") and Rich Moore ("Wreck-It Ralph," "The Simpsons"), co-directed by Jared Bush ("Penn Zero: Part-Time Hero"), and produced by Clark Spencer ("Wreck-It Ralph"), Walt Disney Animation Studios' comedy-adventure "Zootopia" opens in theaters on March 4, 2016.