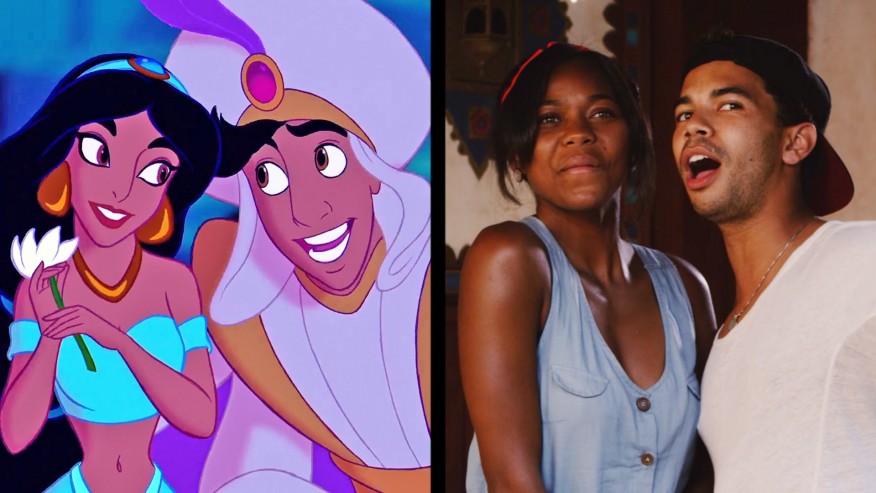 Disneyland guests were more than willing to throw down in a Lip Sync rendition of "A Whole New World" from Disney's Aladdin and it was all caught on tape:
Nice to see Disneyland putting the Cave of Wonders set from Aladdin's Oasis to good use. The dinner show they used to do there (and before that when it was Tahitian Terrace) was great. I wish they'd bring it back, don't you?
Disney's Aladdin is available on Blu-Ray / Digital and your purchase via Amazon will help Support The Disney Blog. Thank you.