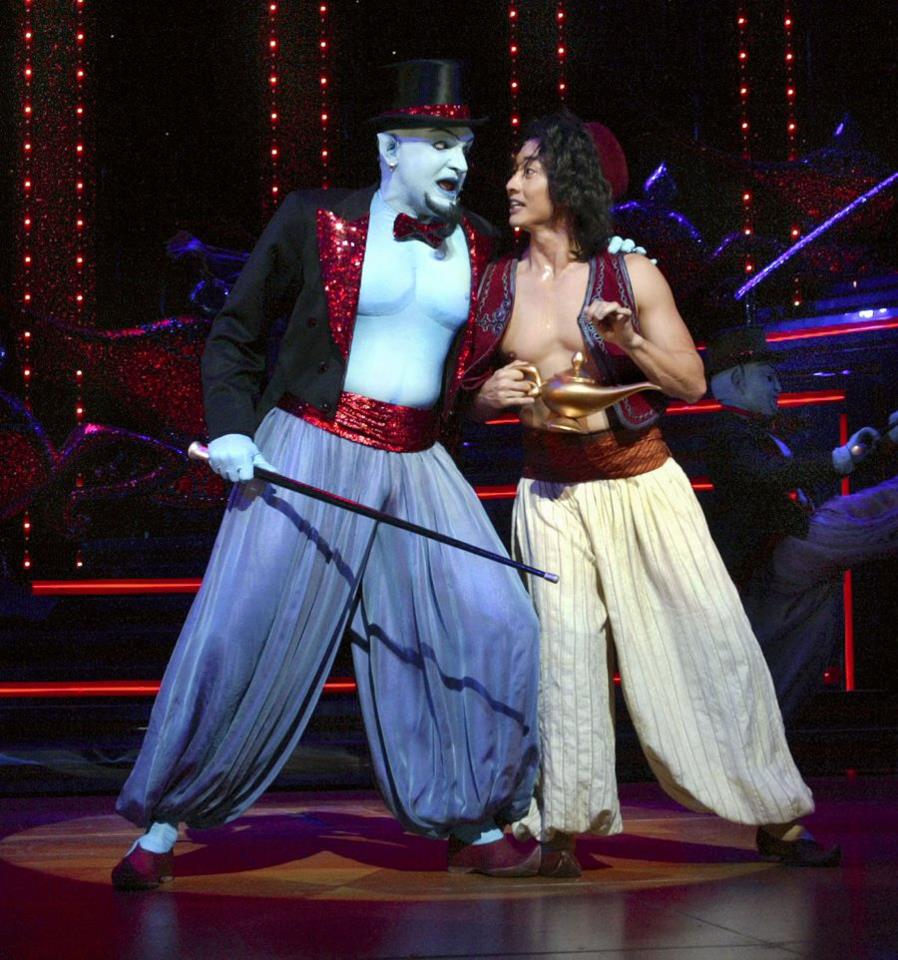 After more than 14,500 shows, Disneyland decided it was time to send Aladdin, Jasmine, The Genie, and the cast of the popular Aladdin musical flying away on the Magic Carpet to make way for the Ice Palace of Queen Elsa and a Frozen stage show. The tearful farewell performance of Disney's Aladdin – A Musical Spectacular was at 6:20pm on January 10th and it was captured in all its glory from the front row by the team at Thingamavlogs.
There's a special introduction and extended curtain call, plus the audience is extra excited. You should probably watch another recording first if you've never seen it before. But if you're a fan and couldn't make it to the last show… well here you go (grab the tissues):
I've been to a couple show/parade closings at Disneyland. They're an odd combination of extreme emotions. One on hand, there are the show's fans and former cast members who fill the audience in a mood to celebrate the show and its impact on them. On the other hand, there are crew & cast members who are having their own bittersweet moment. Not only are they having to say goodbye to friends and colleagues in the show, a good many of them are losing their jobs.
If you really, really miss seeing Aladdin on stage, make your way to NYC to see the Broadway musical, or book a cruise on the Disney Fantasy where a show very similar to the one that just closed at DCA performs on every cruise.
Share your favorite memories of the Aladdin musical in our comment section!