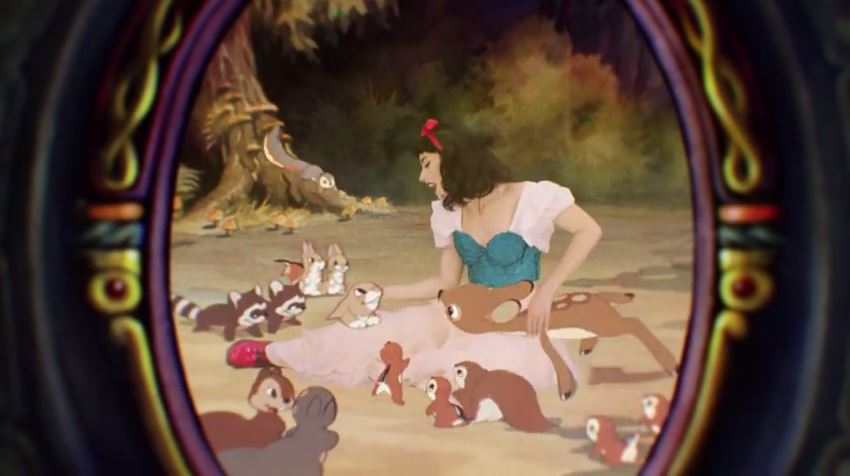 The new video from visual effects artist Adam C. Sager of Portland, Oregon seamlessly inserts a live action performance into my favorite animated film of all time – Walt Disney's Snow White and the Seven Dwarfs.
In "Kimbra's Wish" singer Kimbra Johnson appears in scenes from the first feature length animated classic. The video is a tribute to the "immeasurable beauty and inspiration" Walt Disney and his animators provided the pair.
"Our hope for the video," says Sager, "is really for Disney fans and those who maybe aren't familiar with the classic Disney films, to rediscover the magic that is Snow White."
According to its description on YouTube, the video took about four months to plan, film, and composite. Here's a video taking us behind the scenes of the production
The compositing work is really impressive. Yes they are taking some license with the very definition of a treasured classic. But I think it comes out a good place and the end result was actually fairly fantastic.
What do you think of Kimbra's Wish?