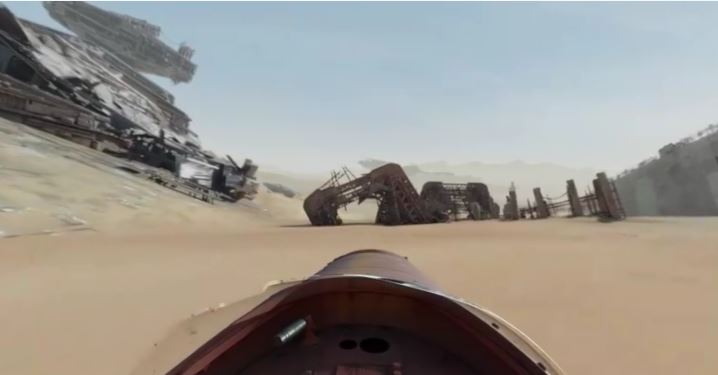 It's a big day on Facebook today as they roll out their new 360-degree videos in the news feed. Disney and Lucasfilm partnered with Facebook to showoff the technology is an exclusive 360 experience from Star Wars: The Force Awakens. This clip takes you speeding on a skiff across the Jakku desert through the ruins of a galactic battle.
Click here to go to Facebook if you can't see it above
That's a pretty incredible experience for Facebook. Almost like those old Apple Quicktime VR clips. Is this the future of movies or just a fun promotion? What do you think?