With Pixar's next film, "The Good Dinosaur," just two months away, it's been almost oddly quiet other than what was revealed at D23 Expo. That silence just ended in spectacular fashion with a new 'motion poster' for the film.
It depicts the scene where Arlo the dinosaur stirs thousands of fireflies into action in front of his human companion, Spot.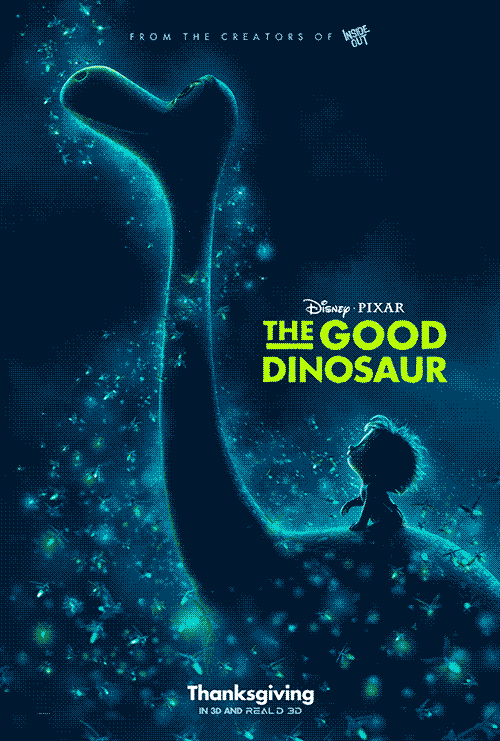 There's a regular poster too for those who can't view animated gifs online. This is the international version for the UK.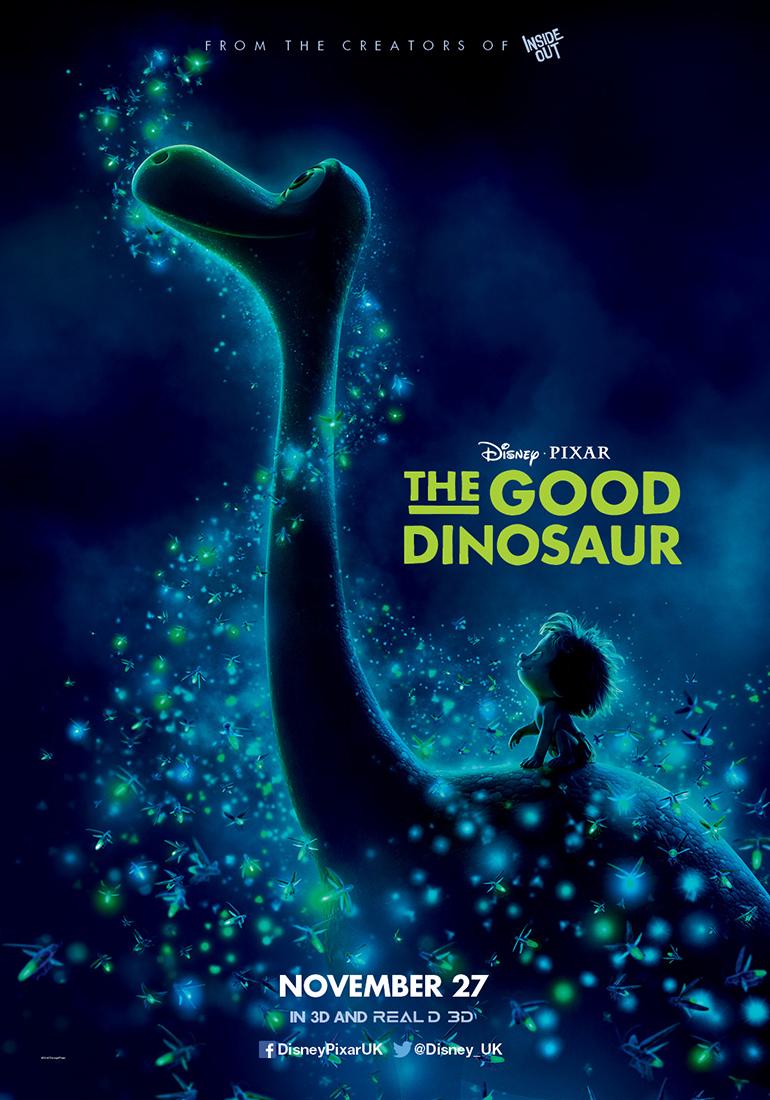 "The Good Dinosaur" asks the question: What if the asteroid that forever changed life on Earth missed the planet completely and giant dinosaurs never became extinct? Pixar Animation Studios takes you on an epic journey into the world of dinosaurs where an Apatosaurus named Arlo (voice of Raymond Ochoa) makes an unlikely human friend. While traveling through a harsh and mysterious landscape, Arlo learns the power of confronting his fears and discovers what he is truly capable of.
Directed by Peter Sohn, "The Good Dinosaur" opens in theatres nationwide Nov. 25, 2015.
Previously: Trailer for Pixar's The Good Dinosaur.