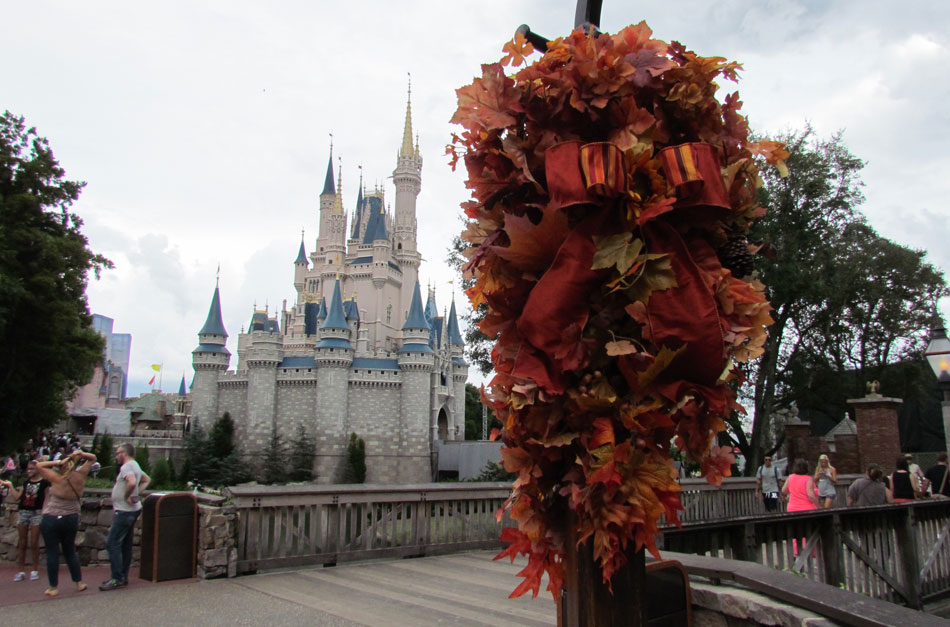 We finally put summer in the rear view mirror and now it's safe to start sharing photos and videos of the fall decorations that signal the imminent arrival of Mickey's Not-So-Scary Halloween Party at the Magic Kingdom.
The fun kicks off on September 15th with the first night of MNSSHP and will run through November 1st on select nights.
If you can't see the video above, here are a few photo highlights of the decorations on Main Street and in Liberty Square.
I think these decorations are well suited to the Holiday. It's tempting to go over the top with the spooks and ghosts, but that doesn't say 'Disney' to me. Perhaps that level of fun belongs in Disney's Hollywood Studios in a separate event.
What do you think? Could Walt Disney World support two different Halloween themed events?