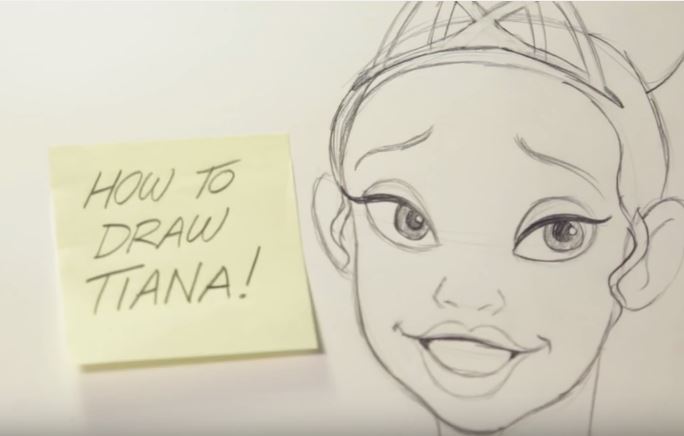 While I'm sad that the Animation Academy is closed at Disney's Hollywood Studios, Disney has continued to share it's "Learn to Draw" series.
Today we have a new video with renowned Disney animator and director Eric Goldberg at the animators table. He demonstrates how to draw Tiana from The Princess and the Frog:
It may go down in history as Disney's last hand-drawn animated feature, but Disney's The Princess and the Frog is also an important film in Disney's legacy. Hopefully, Disney will change its mind and a new generation of animators will continue on the tradition at Disney. Perhaps it might be you.
Share your drawing of Tiana on our Facebook page.