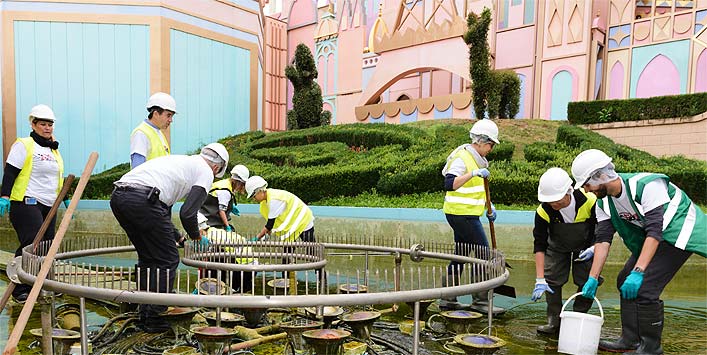 With "it's a small world" down for an extended refurbishment, Disneyland Paris has an opportunity to collect all the coins that were ritually thrown in the water ways and fountains by guests. Last Monday Cast Members and Disney VoluntEARS were fitted with boots, shovels, brooms and brushes to survey the ponds to collect the pieces scattered all over the attraction.
For 22 years, the Cast Members have been collecting and delivering them to the Fondation Hôpitaux de Paris – Hôpitaux de France charity, as part of the Pièces Jaunes operation.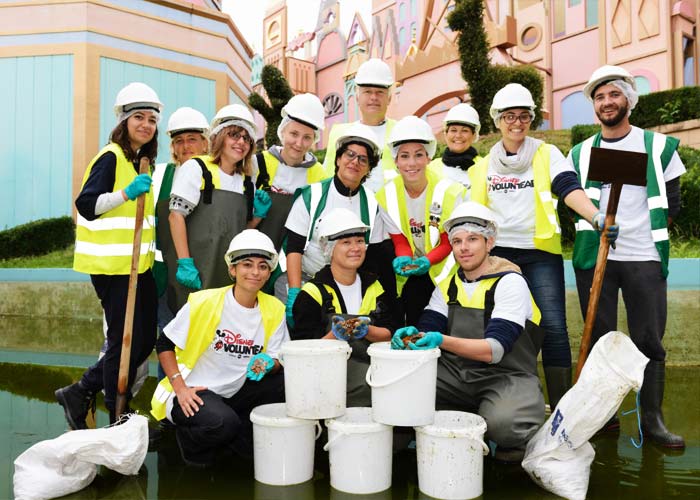 At Walt Disney World there are similar opportunities with fountains and rides that guests like to throw coins into. When they're collected they go to a generic fund that gets used to help children's charities. I haven't seen them recently, but there used to be specific fountains designated to "Give Kids The World."
Every coin tossed in a fountain at Disney is a wish. It's great to know they help to make wishes come true for kid's too.