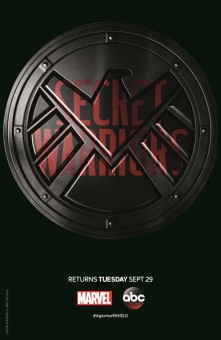 Marvel has been teasing fans on social media for the past few days but today they made it official. Fan theories that Skye and Coulson creating a team of powered people would lead to the Secret Warriors proved true.
In the comics, the Secret Warriors are a team of super humans who work for S.H.I.E.L.D. Daisy Johnson is even a member.
I am really excited to see them expand on the Inhumans mythology, especially with a movie coming in the future. Especially with Luke Mitchell becoming a series regular next season.
One of the cool things they're doing is, even though Marvel Studios won't be at ComiCon this year, Marvel TV will be and they will be looking for Secret Warriors in the crowd. Check out Marvel.com to see how that will play out.
Will you be rejoining the team when the show premieres its third season in September?