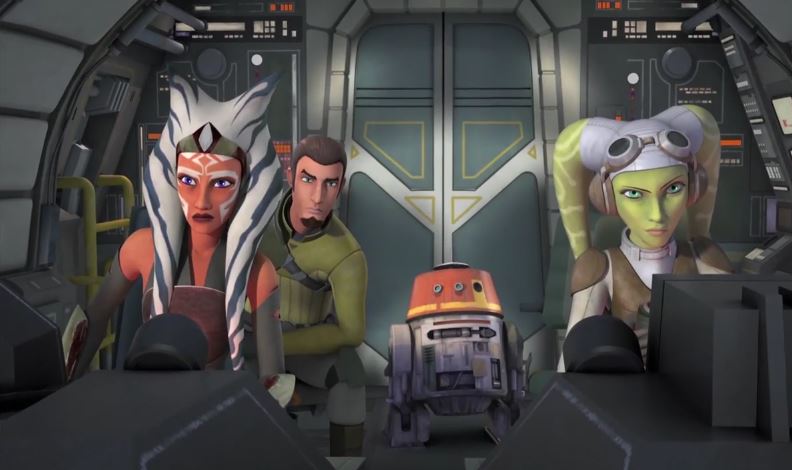 Now that season 2 of Star Wars Rebels has gotten underway with the movie special "The Siege of Lothal" it's time to go behind the scenes and learn more about the show. Hear from the producers of the show about what it was like to bring Darth Vader back to the screen.
We're all so familiar with the journal of Anakin Skywalker, so I was a little worried if they could pull this off. But I think they did a fine job. Of course, Vader isn't the only character they brought back. We also have Ahsoka that joined at the end of last season.
"What makes Ahsoka so dangerous is if she were to figure out who Darth Vader is, it's a big threat to him," said executive producer Dave Filoni. Henry Gilroy, co-executive producer, revealed it was stressful to write Vader as the same terrifying villain that George Lucas had presented in "A New Hope."
After another exciting segment with the Chopper cam, StarWars.com managed to corner Pablo Hidalgo of the Lucasfilm Story Group with questions from fans on social media. We learn that Erza was born only a few days before Luke and Leia, and that the armor worn by the Stormtroopers in Rebels isn't much different than what is seen in the original films.
It sounds like this will be a regular series, so if you have a question you want answered, tweet it to @starwars with #RebelsRecon. Who knows your tweet could be answered in the show.
What did you think of the return of Star Wars Rebels?