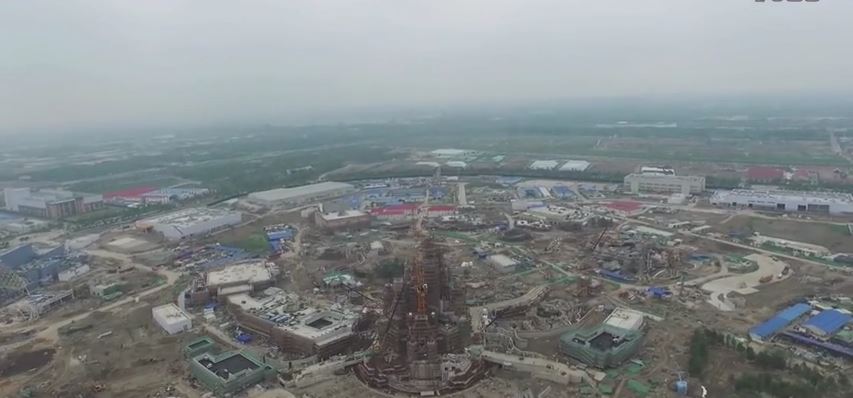 We were recently sent this link to a drone video shoot of the Shanghai Disneyland construction site. The aerial views are almost unprecedented when it comes to Disney theme park construction. Many buildings appear to be nearly finished, while some areas of the park are still just bare ground.
Unfortunately, the smog was pretty bad, so you don't get all the details you might on an day with a good breeze to blow the pollution away. But it's a great view that we just can't get here in the states.
The first big building you see is the Toy Story Hotel. You then come into the park from the back, passing over Tomorrowland as you approach the Storybook Castle. The giant green area in the back is the reserved space for a second theme park gate and more hotels.
There will be no traditional Main Street, but this will be the main entrance. Downtown Disney is on the right.
The whole thing is fascinating and you really get a good idea of what a massive project it is building Shanghai Disneyland.
Previously: Storybook Castle adds Golden Spire in topping off ceremony.