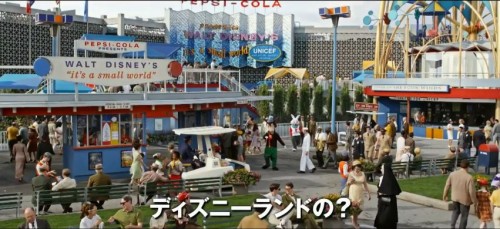 At over 44 square miles there's no way to see everything at Walt Disney World, even if you live 6 miles away as the crow flies as I do. So I'm sorry to say, I haven't yet been to the special preview screening of Walt Disney Pictures "Tomorrowland" inside the Imagination Pavilion Theater at EPCOT.
I have, however, spoken with those who have experienced it and they speak highly of the experience. The special effects added in the room really pump up what you see on screen. You have until May 24th to get to the Imagination Pavilion Theater and catch the preview of "Tomorrowland."
For more on what to expect, I was able to talk with a Disney representative at the Coolest Summer Ever event last week:
Yes, the good news is Pixar's "Inside Out" will begin its own preview in the same theater on May 30th.
Disney's "Tomorrowland" opens May 22, 2015 and Disney•Pixar's "Inside Out" opens in theaters on June 19, 2015.