I didn't get the chance to do a walking-tour of Downtown Disney this week, but I was able to drive by and check things out. Turns out there is a ton of construction going on across Lake Buena Vista Blvd that runs along the perimeter. It starts up at the Downtown Disney Hotels and runs all the way past Typhoon Lagoon.
In addition to a new car bridge that will ease traffic into the largest of the two parking structures, Disney is building three sets of pedestrian bridges adding that extra bit of safety for guests and cast members who end up parking on the other side of the street.
A new pedestrian bridge crosses Lake Buena Vista, it's not open yet but will put you in Downtown Disney right by Planet Hollywood Observatory and AMC Fork & Dine Theater.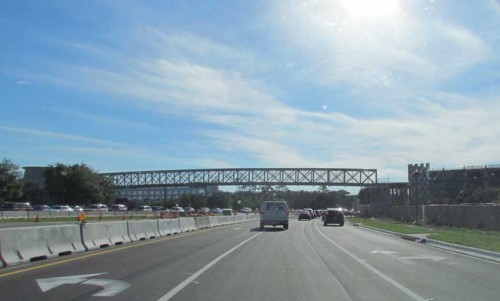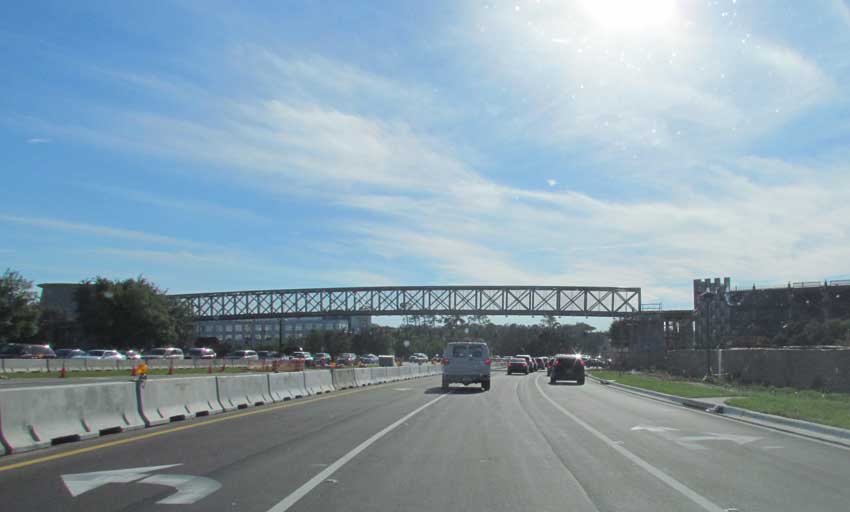 Here's the bridge for cars to enter and exit the first parking lot without needing a light. Coming west from EPCOT, you'll exit on the right via a ramp then turn left to cross the bridge into the parking lot.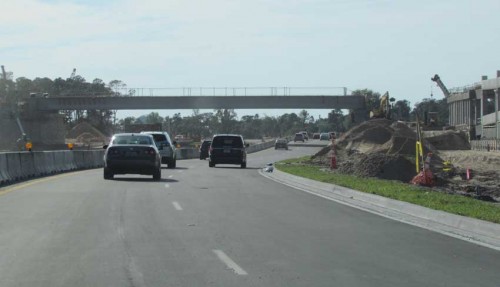 And you'll also be able to exit the lot and return to Lake Buena Vista traveling west toward the Downtown Disney Hotels.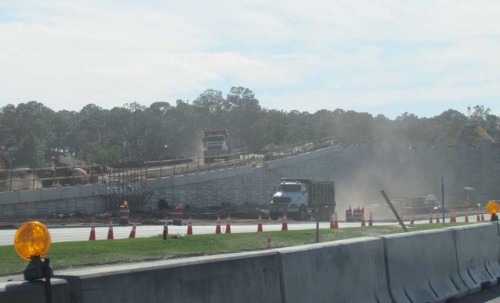 Eventually there will be a road that connects to a freeway exit, so you'll be able to go directly from the I4 into the parking garage (or west on Lake Buena Vista). Last I heard, they were still waiting on approval from FDOT.
On the far end of Downtown Disney, by Once Upon A Toy store, you'll soon have a pedestrian bridge to get you across the road to the hotels (and cast member parking).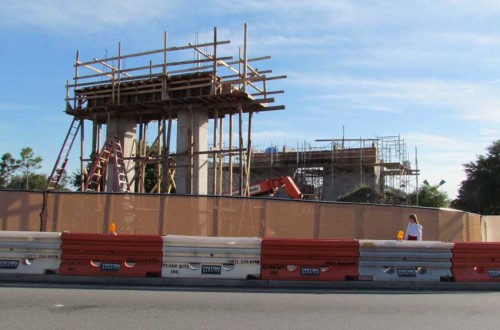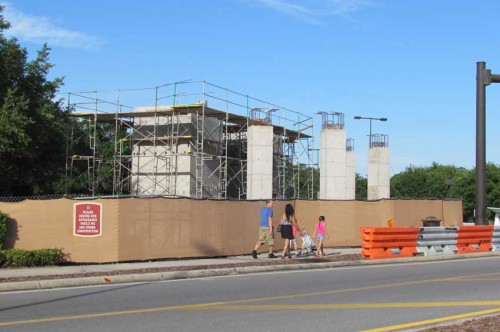 There will actually be two bridges crossing two streets.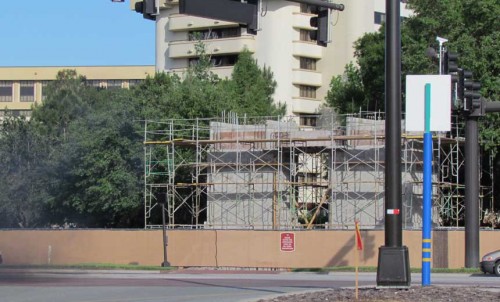 Vertical construction has begun on the second garage. This one is roughly behind the World of Disney store over to a new area being added to Disney Springs.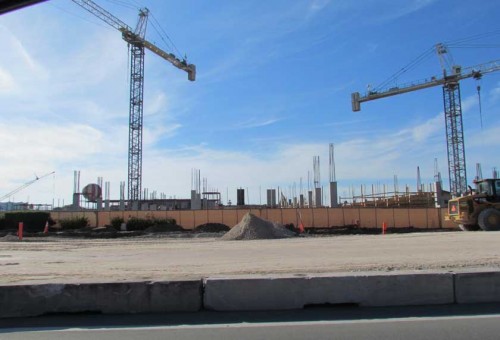 The popular shopping, dining, and entertainment district continues its transformation into Disney Springs. We still don't have an official date for when the name will switch over, but it shouldn't be too long now that The Boathouse restaurant is open.