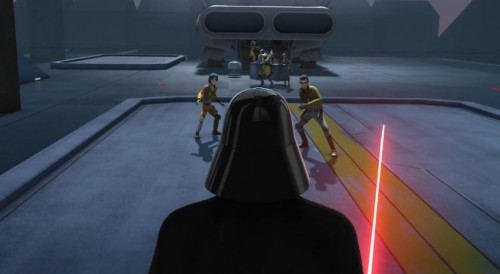 The first trailer for "Star Wars Rebels: Season 2″ premiered today at Star Wars Celebration. The trailer features the usual crew of the ghost and, as we saw a the end of last season, Ashoka Tano. They've also added a few unusual allies.
Things are getting worse for our rebels, for one, there's Darth Vader and Emperor Palpatine up to their usual tricks.
Here's an extended trailer with a look at what's ahead for our Rebel Jedi and the Ghost crew:
We've all known that this won't end well for our heroes. The events of Star Wars: A New Hope lie in the future and things do appear to be getting darker for any remaining Jedi. It's a little bit of an unusually dark story for Disney XD, but I applaud them for trying it.