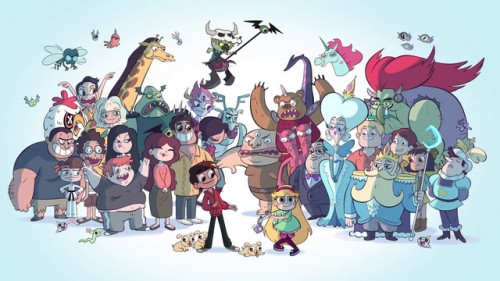 Last month we introduced you to "Star vs. The Forces of Evil," the newest animated series to come to DisneyXD; today we're happy to share that its debut made it the network's #1 animated series premiere ever with 1.2 million total viewers.
DisneyXD is having quite a bit of success recently. "Star vs. The Forces of Evil" and "Star Wars Rebels" are the network's top 2 animated series launches of all time in total viewers.
"Star vs. The Forces of Evil," a production of Disney Television Animation, created and executive-produced by 2009 California Institute of the Arts (CalArts) graduate Daron Nefcy, follows fiercely awesome teen princess Star Butterfly. After receiving an all-powerful magic wand for her 14th birthday, Star is sent by her Royal Parents to live with the Diaz family on Earth, bringing along her own unique inter-dimensional style to her new home. Together with the Diaz's teenage son, Marco, they navigate high school and embark on dimension-hopping adventures across the multiverse while keeping her wand out of the clutches of arch-nemesis Ludo and his monstrous forces of evil.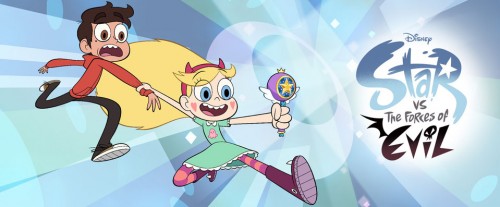 The premiere of the original animated series "Star vs. The Forces of Evil" is Disney XD's #1 animated series debut in the network's over 15-year history (which includes Toon Disney)
"Star vs. The Forces of Evil" (1.2 million) joins October's launch of "Star Wars Rebels" (1.1 million – 10/13/14) as Disney XD's Top 2 animated series launches on record in total viewers.
Across its premiere and encores to date, "Star vs. The Forces of Evil" has reached over 3.9 million unique Total Viewers, including 2.0 million Kids 2-11 and 1.5 million Kids 6-11.
A solid performer across both genders, "Star vs. the Forces of Evil" placed among Disney XD's Top 5 telecasts year to date in Girls 2-11 (#3 – 291,000/1.5 rating) and Girls 6-11 (#5 – 203,000/1.8 rating).
The numbers go on in a positive direction. Disney has another hit series on their hands. Have you watched it yet?