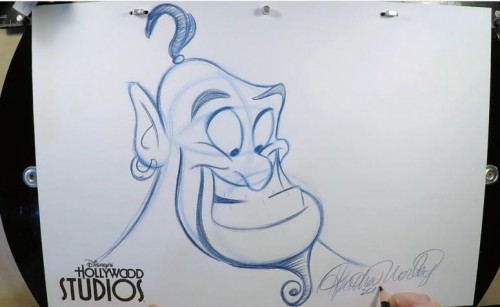 The Genie from Disney's Aladdin is the best friend a street urchin could ever wish for. Brought to life from the talents of Disney Animators and the unparalleled Robin Williams, The Genie has become one of Disney's most iconic characters.
If your wish is to learn how to draw The Genie, you're in luck. Character Artist Heather Worley from the Animation Academy at Disney's Hollywood Studios is here to help fulfill your wish. Follow along here:
Definitely one of the more challenging characters in the Learn to Draw series. Share your attempt with us on Facebook or Twitter.