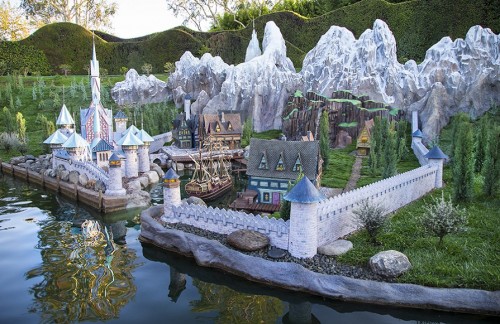 If you look at some of the concept drawings for Disneyland, one of Walt Disney's original ideas included a land called "Lilliputian land" that would be based on a mythical miniature city somewhere in Europe. That idea didn't make it into the park when it opened, but the gem of the idea was there in the "Canal Boats of the World" attraction. Unfortunately, the park opened before the ride could be finished and it opened with little more than bare ground and minimal landscaping earning in the nickname "The Mud Bank Ride."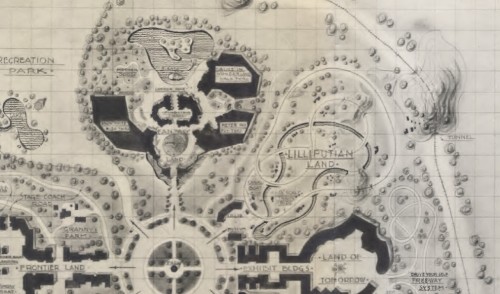 That changed in 1956 when it reopened as Storybook Land Canal Boats with Monstro the Whale and scenes from some of Disney's most famous animated films. It also contained one of Walt Disney's own Bonzai trees.
The attraction is part of Disneyland's famed "dark water system." It connects multiple bodies of water around the park (including Sleeping Beauty Castle, Rivers of America, and the Jungle Cruise) via a series of pipes hidden water ways. The water is kept dyed dark so you can't see the bottom of the canals.
Here's a somewhat condensed version of the attraction, including the newest addition, highlights from Arendelle in the animated movie Frozen
Arendelle replaced the windmills from The Old Mill section, which we hope will come back some day. A similar version of the Storybook Canal Boats of the World exists in Disneyland Paris, and I wish they'd bring it to Orlando. The storybook element would be a perfect addition to the Magic Kingdom and the boat ride a refreshing break from the otherwise crazy hustle and bustle of the park.
What do you think? Do you like Storybook Land Canal Boats and would you like to see a version of it in Orlando?