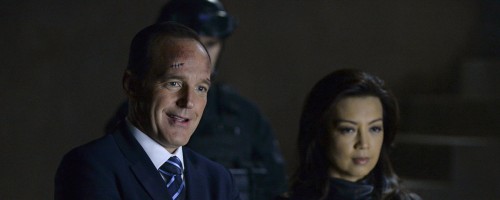 It's almost time for the return of our favorite agents, Marvel's Agents of S.H.I.E.L.D. that is. Director Coulson and the team returns for the second half of season 2 tomorrow night at 9pm ET on ABC.
Marvel and ABC have released the first preview clip from the show. Director Coulson and Agent May prepare to transfer their Hydra prisoner to the U.S. Government…but things never turn out they way you expect!
I'm definitely looking forward to the return of our heroes and curious to learn more about what happens to Skye and Raina, who appear to be the first Inhumans to appear in the Marvel Cinematic Universe. Will you be watching tomorrow night?