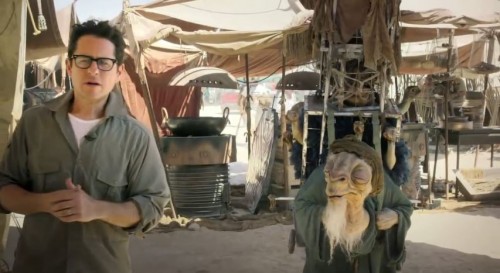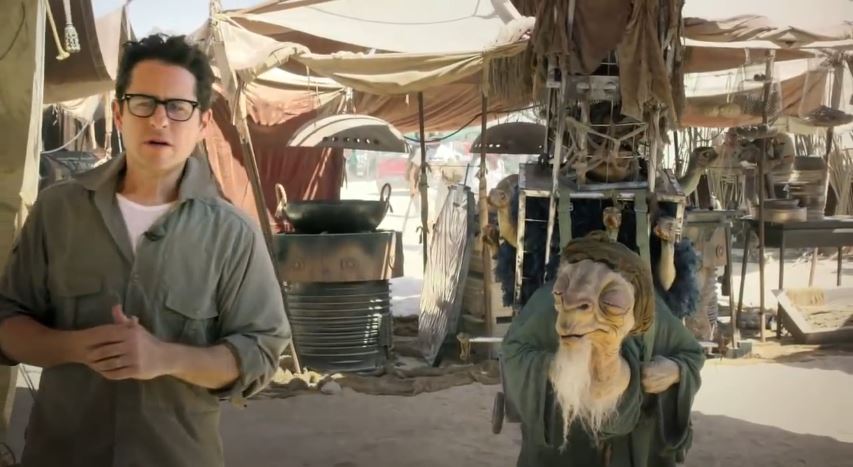 We're now 314 days away from the most anticipated movie of the year, Star Wars: The Force Awakens. The movie is in post-production which means soon it will be in the hands of director J.J. Abrams and his editor who are now working on the first rough cut. That's a lot of trust that Abrams won't screw it up.
Luckily there is some pretty strong evidence that the new trilogy is on the right track. Disney CEO Bob Iger has seen clips of the film and is impressed. That 88-second teaser trailer also looked pretty good. Plus we learn in a new interview just how big a Star wars fan J.J. Abrams is. We also hear a bit about that new lightsaber.
Of course, he's not going to talk too much about the new movie. There's a lot of time for that. We did learn that while their shooting for IMAX, there's only one scene that really features the format. We also learned the Abrams is producing at least the next trilogy movie and the first spinoff.
Btw, if Abrams is still in the rough cut phase of the movie, there's very little chance the release date will be moved up to May 2015 as was rumored today. Maybe November sometime, but I doubt it given Disney's otherwise crowded movie release schedule.
Abrams confirmed he'll be at San Diego Comic-Con, it would be great if he puts in an appearance at Star Wars Weekends and Celebration too.
Abrams was interviewed at the Visual Effects Society awards and was accepting the Visionary Award. Thanks to Collider for the video.