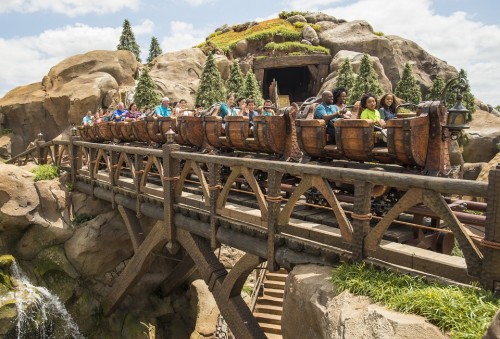 Foxx Fur, whose Passport to Dreams blog I return to time and time again for her detailed dissections of Disney's theme park & resort design, is out with a wrap up of how good (or bad) 2014 was for Disney's domestic theme parks. Okay, technically, the full reviews ended in 2011. Foxx Fur just hasn't had the heart to continue them since then, too depressing. Instead this year, we get a take down of epic proportions on three huge mistakes Disney made in 2014.
To be fair, there is some good stuff to be happy about in 2014, New Fantasyland finally opened its final attraction "The Seven Dwarfs Mine Train" and it is a charming dark ride (albeit with some unforgivable errors at the end) and the Magic Kingdom also got a parade it deserves in "Festival of Fantasy."
But three major changes are pretty much unforgivable from the author's perspective.
I haven't been to Disneyland in much too long. When I was last there, you could still visit Walt Disney's un-used apartment above New Orleans Square. It was great having that previously private space open to guests, even if it was as a store. When it became the Dream Suite, that space was lost to guests. I knew that the expansion of Club 33 in 2014 cost guests another space (the Court of Angels), but I didn't realize how badly it mangled Walt Disney's vision of New Orleans Square destroying perspective and genericizing facades that were previously some of the best examples of Imagineering in any of the parks.
Foxx Fur also takes on the change to the Polynesian lobby and the removal of the waterfalls. Yes, the recent remodel has made much needed improvements in other areas, but the loss of a legacy item, like the waterfalls, is hard to bear. Worse, the new lobby is an embarrassment for a hotel that charges as much as the Polynesian does.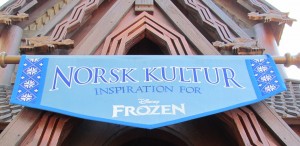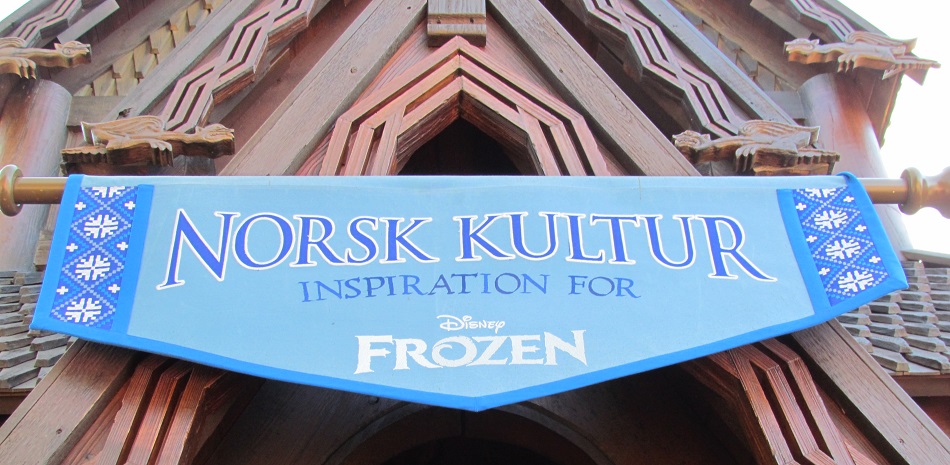 Foxx Fur's third objection is, if you couldn't guess, the removal of Maelstrom from EPCOT's Norway pavilion. Myself, I am fine with Frozen in Norway, the movie is set in the Nordic mythology and even features a Stave Church. So it fits in my book. But I also totally understand how the loss of any central integrity to the concept that was EPCOT just continues with with loss of Maelstrom. Frozen could have worked just as well in Disney's Hollywood Studios or the Magic Kingdom. Disney probably saved a few bucks by using the existing facilities in EPCOT, but they've lost the park's integrity, which will cost a lot more to regain in the future.
I'm going to end with Foxx Fur's conclusion, which I agree with as it applies to the parks.
"I want a reason to believe again. It's been a long time since I expected anything good to come rolling out of Burbank. Based on what I see on Twitter and elsewhere, we are all ready for a change. Disney has finally fallen victim to the malaise that's stricken Hollywood since the late 90s: a total lack of conviction. Nobody inside the company seems to be making anything they believe in anymore. Some things slip through the cracks here and there, but I want to see passion projects, not spreadsheet low-risk investments. Disney controls the most remarkable creative staff in the industry and they set them to work toiling out things like Cars Land: beautifully done, emotionally hollow."
Thanks Foxx Fur, for saying things that must be said. Don't let the day go by without reading the whole thing, which is much more complex than I could capture here, including some excellent writing on what it means to be a fan of Disney's theme parks.