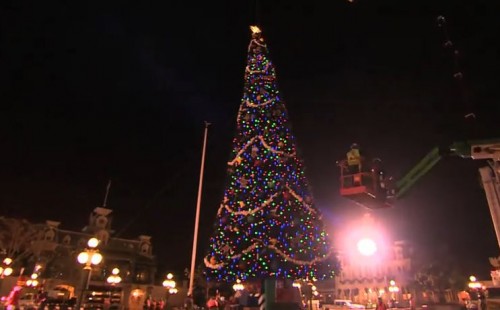 While the Magic Kingdom is the first park to get decorations for Christmas (the first Mickey's Very Merry Christmas Party comes early in November now), it's always the last park to finish decorating. That's because the giant Christmas tree can not be added to Town Square until after the parade television special is finished filming.
The tree itself goes up over night and this year Disney captured it in marvelous time-lapse video:
Another great job by the Holiday Services department.