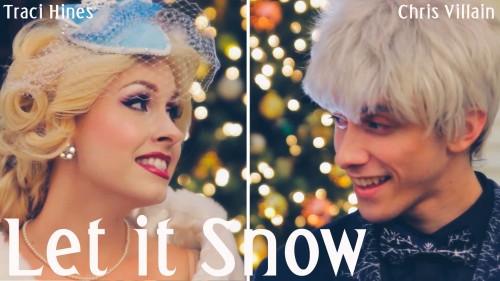 I've resisted posting most of the Frozen fan art. I could fill this blog with it, but the good news is there's a lot of great stuff out there and it doesn't take much Googling to find it. However, I'll make an exception for today's Videopolis.
For all you Jack Frost and Queen Elsa shippers out there, here is Chris Villain and Traci Hines covering "Let it Snow" with some retro inspired cosplay.
If that wasn't enough, join us below for their take on "Elsa It's Cold Outside."
Looks like Jack and Elsa are already quite domestic. Still that was cute with some good effects. Puts you right in the Holiday Spirit, right?
If Traci Hines looks familiar, that's because you normally see her in her Ariel the Little Mermaid form.