2015 is going to be a huge year for Star Wars fans. We want to help you get the year started right with a few gift suggestions for the holidays.
Star Wars: The Force Awakens is a December release, so you'll want to stay warm while still looking your fangirl best. Her Universe has your back, this classy black cardigan has white Star Wars universe symbols on the front and back.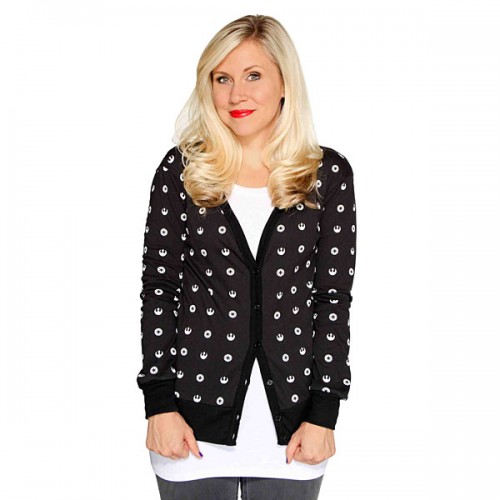 Looking to decorate? We recommend the flattest hunk of junk in the galaxy. It's a large (79″x59″) rug in the shape of Han Solo's space ship, the Millennium Falcon. This officially licensed item has all the detail you expect to find on the Millennium Falcon, just flatter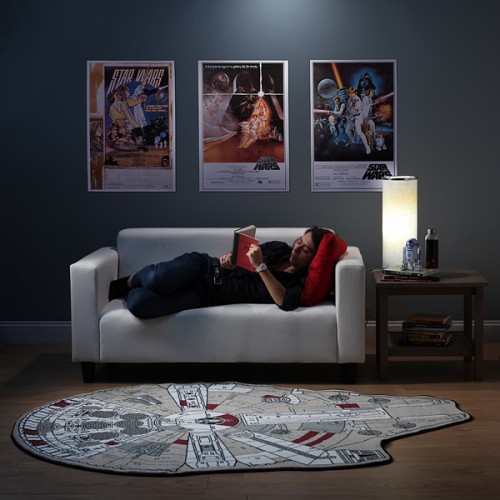 You might also be interested in this Chewbacca Rug.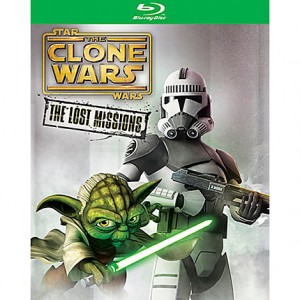 The whole family will enjoy "Star Wars: The Clone Wars – The Lost Missions." The series bridged the story between Episodes II and III and included many of the galaxy's heroes, plus some new great characters. The story telling was great for seasons 1-5 and the 6th season was expected to be the best yet.
The 13 episodes were originally intended to be part of a final season. The season was first put on hold and then canceled after Disney bought Lucasfilm. Even though that season was canceled, the crew finished the 13 episodes and Disney has released them on DVD and Blu-ray. There's also a can't miss bonus feature with a 16-minute documentary covering all six seasons. It's a bittersweet good-bye, but an excellent send off for a great animated series.
Film Clip: Battle with Darth Sidious