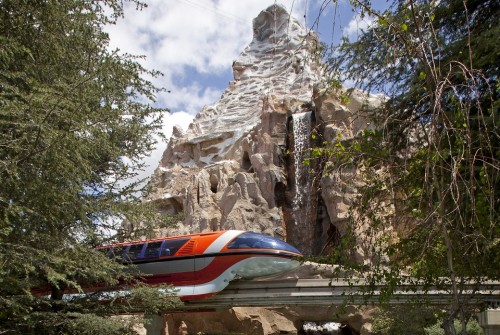 In its latest post, Passport 2 Dreams talks about the music behind one of my favorite attractions – The Matterhorn at Disneyland. Set in the Swiss Alps, the Matterhorn background music is best known for its polka music full of broad accordion playing and, of course, yodeling.
The blog post is the first I've seen to assemble a source-list for a full loop of background music at the attraction. This particular set list was from 1978. The song selection was made by Disneyland's sound master Jack Wagner, whose sonorous voice can still be heard in select records at the resort, but is slowly being edited out of existence by upgrades.
And now, for your listening pleasure a full twenty minutes of yodeling Swiss polka Matterhorn style:
Doesn't that just transport you to the slopes of the Swiss alps? or at least Disneyland. To me, this music is just as familiar was the music of Main Street or Frontierland. It's nice to see it get the attention it deserves.
For the fascinating history on how this loop was assembled, originally in 1978 and today in 2014, check out the original post on Passport 2 Dreams.