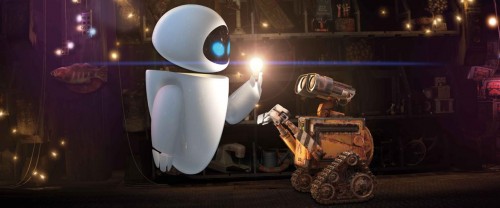 When Disney's Big Hero 6 opens on November 7th, it's going to have some big competition from the latest Christopher Nolan film – Interstellar, which opens on the 5th. Pre-saging that encounter a little bit, video mashup artist Bobby Burns has created a new trailer for Pixar's Wall-E as if it were a film by Christopher Nolan.
I think that worked pretty well. I'd actually be interested to see an animated film from Christopher Nolan one day. (Not that the 3D digital animation required to make Inception wasn't impressive.)
Do you think Disney and Christopher Nolan could ever collaborate on a feature film? Maybe he belongs with Pixar. Head below the jump for Burns' take on The Incredibles as if it were one of the Dark Knight movies from Nolan:
Very effective. I could watch these mashup trailers all day. What about you?