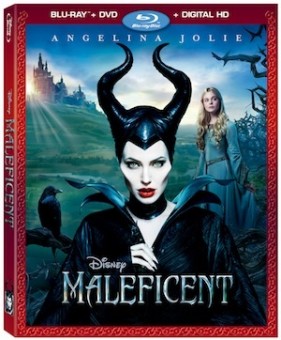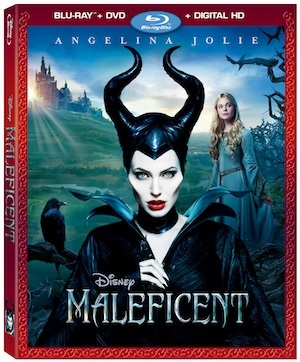 Did you see "Maleficent," when it was in the theaters? The wickedly fun twist on the classic "Sleeping Beauty" story took in over $750 million at the worldwide box office (which is doubly good considering the year we had at the box office). Whether you did or didn't, the good news is that you don't have to wait much longer before you can own your own copy of Disney's "Maleficent." Academy Award-Winner Angelina Jolie transforms into one of Disney's greatest villains in "Maleficent," coming to Disney Blu-ray Combo Pack, Digital HD, Disney Movies Anywhere, DVD and On-Demand November 4th!
Join the cast and crew as they explore how Disney's animated classic "Sleeping Beauty" was re-imagined as an innovative, live-action epic in "From Fairy Tale to Feature Film." Discover how King Henry and Maleficent's opening battle scene was created using gigantic wire rigs and elaborate choreography in "Building an Epic Battle." Learn how playing Aurora was a fairytale come true for actress Elle Fanning in "Aurora: Becoming A Beauty." And find out more about the meticulous detail that went into creating Maleficent's elaborate head wraps, rings and other accessories in "Classic Couture." Viewers can also relive the film's journey to the screen through concept art, layered visual effects and behind the scenes footage in "Maleficent Revealed."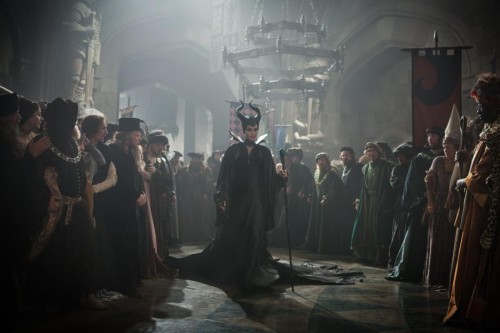 Blu-ray Combo Pack, Digital HD/SD & Disney Movies Anywhere Bonus Features:
From Fairy Tale to Feature Film – Reimagining Maleficent for a new generation
Building An Epic Battle –Creating the clash between Maleficent and King Henry's Forces
Classic Couture – Examine Maleficent's spellbinding head wraps and jewelry.
Maleficent Revealed – Explore the layers of extraordinary special effects.
Aurora: Becoming A Beauty – Elle Fanning reveals her lifelong love of Disney's original animated classic.
Deleted Scenes:
 "Stefan In King's Chamber"
"Pixie Idiots"
"Diaval asks about the Curse"
"Pixies Seek Asylum"
"Suitor"
And More!
Amazon is having a great sale and right now you can pre-order Maleficent and save 46% off the 2-Disc Blu-ray + DVD + Digital HD set. What more could you need?