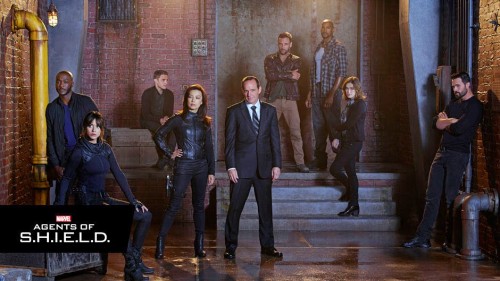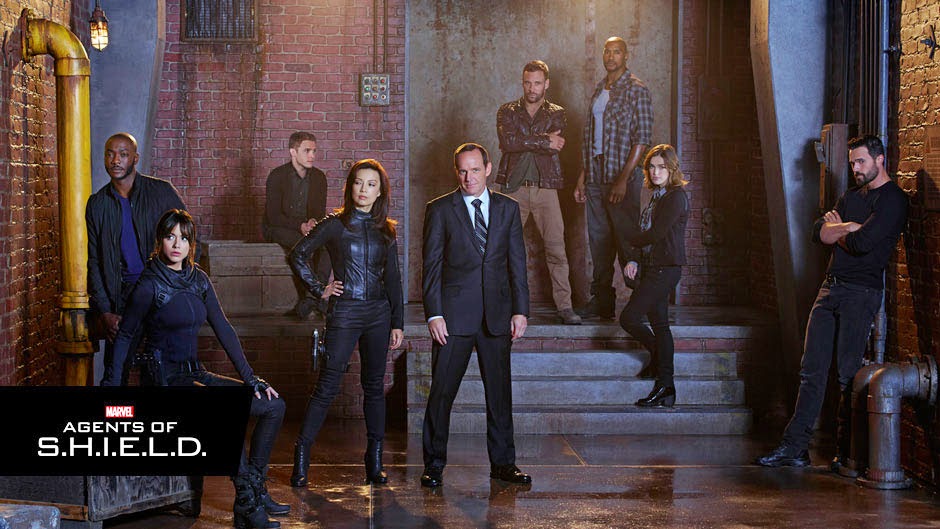 Disney, ABC, and Marvel have released a cast photo for Agents of SHIELD Season 2.
From left to right we have: Triplett (B.J. Britt); Skye (Chloe Bennet); Fitz (Iain De Caestecker); Agent May (Ming-Na Wen); Agent Coulson (Clark Gregg); Lance Hunter (Nick Blood); Alphonso Mackenzie (Henry Simmons); Simmons (Elizabeth Henstridge) and finally Grant Ward (Brett Dalton).
I imagine the posing was done very deliberately. So what can we read into this photo? What worries me the most is that Fitz and Simmons aren't standing together. Also, Skye is looking very Femme Fatale. I wonder what turns her character will take this season.
We also get a look at Agent Hayley Atwell in her flashback segment from Episode 1. Executive producer Jed Whedon tells us that Carter will appear in the episode because "Coulson is a big student of history and wants to return to those old ideals of Agent Carter's time." Whedon continues, "He's, like, 'Let's be the S.H.I.E.L.D. we were meant to be!' He wants to do the job right this time."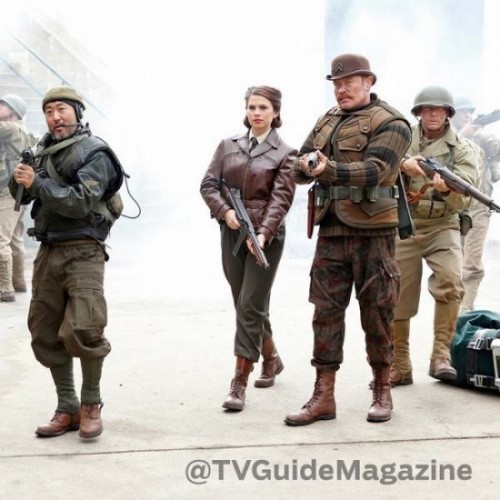 Head below the jump for more photos from Season 2 of Marvel's Agents of SHIELD:
Season 2's opener Shadows certainly has a lot of great actors in it. I can't wait for September 23rd, Can you?