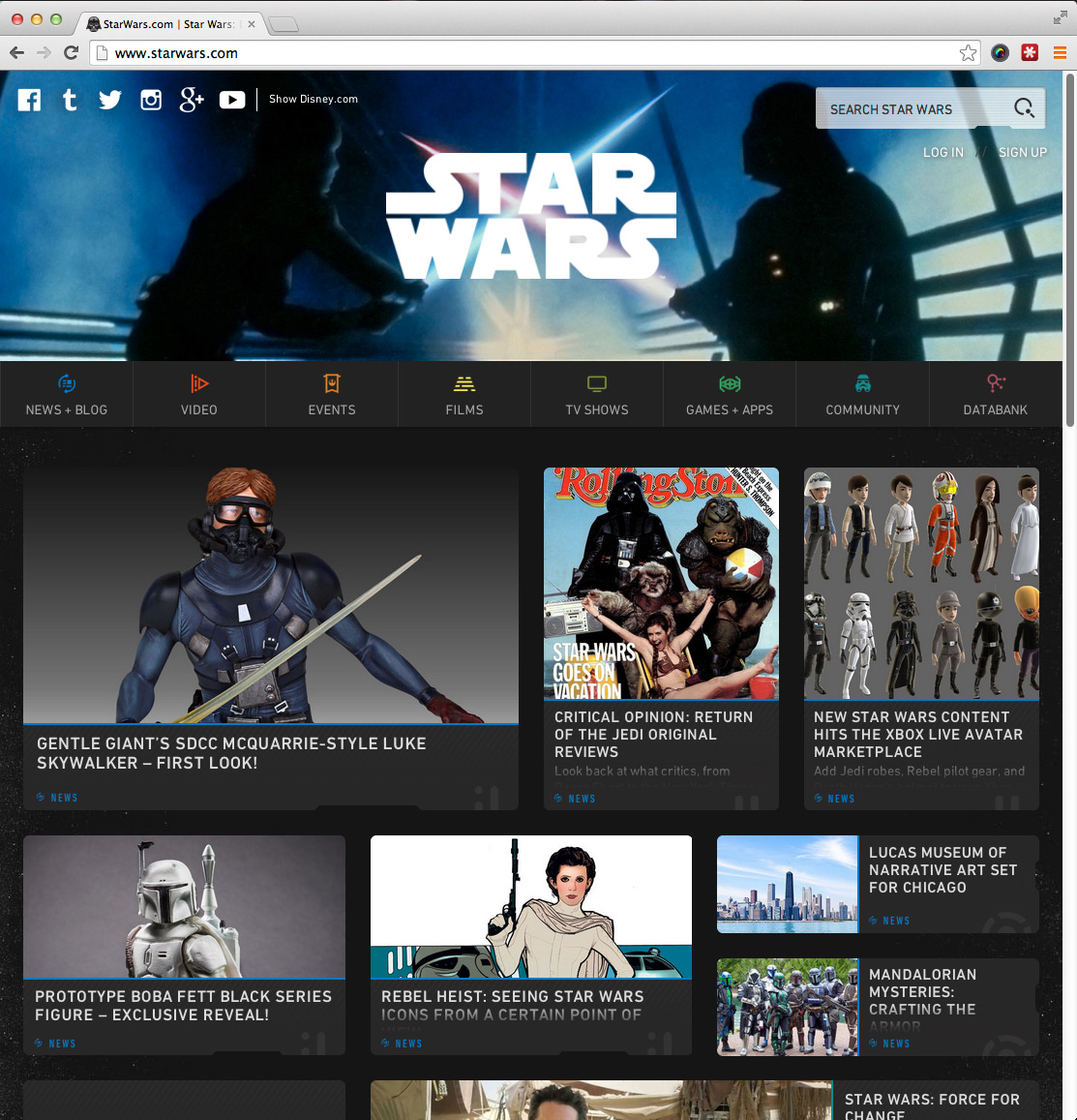 Last week we wrote about the disturbance in the Force that marked the transition of StarWars.com from its legacy login system to Disney ID. Of course, if you already have a Disney ID, this means your login will now work at StarWars.com. So that's a bonus, right there. The dark side, light side thing is tough to work out sometimes.
This week, with the site's official relaunch, we get a peek under the hood of the upgraded official fan site for Star Wars and all the cool stuff you now have access to.
Long-form articles and videos that go behind the scenes of past, current and upcoming projects
Exclusive online videos, including a behind the scenes video of the making of Chopper from the upcoming series Star Wars: Rebels, and more to come in the following weeks
The immersive Databank, an encyclopedia of hundreds of pieces of Star Wars knowledge about characters, creatures, locations, droids and devices.
Details about upcoming fan events
Users can log in with their Disney ID to access upcoming special features and digital experiences
New, simple navigation and design
Rich, responsive, consistent experience across all platforms and devices using the same technology that powers the entire Disney Interactive Media portfolio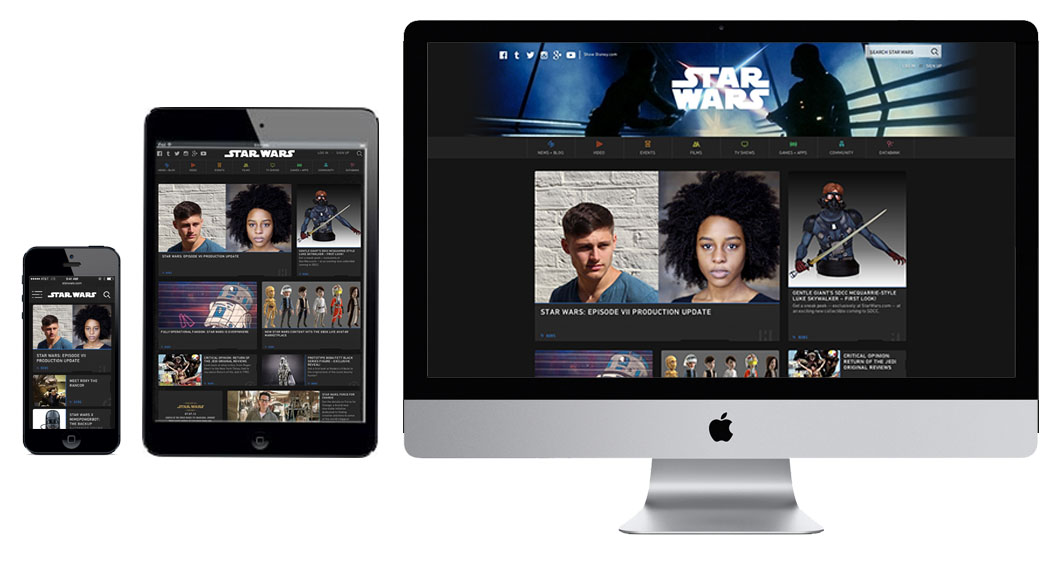 Via the new website fans will enjoy more exclusive videos, in-depth coverage, interactive elements, and community features that enable fans to connect and share their love of Star Wars fellow fans across the universe.
I think I need to hire their web designer for this blog. Check it out and let us know what you think here in the comments.