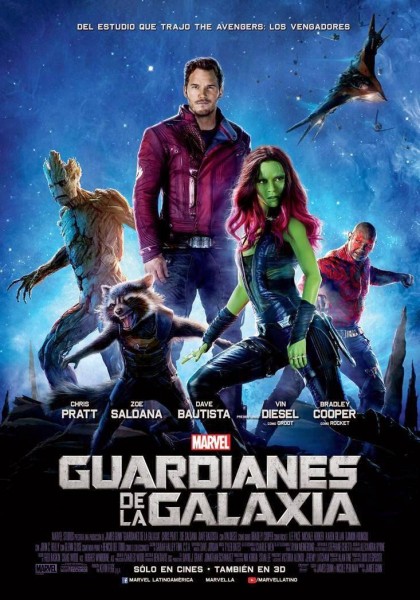 You can't blame Marvel's Guardians of the Galaxy director James Gunn for being a little wistful as his first big Hollywood studio film wrapped up. As the project consumed the last two years of his life, this is what he had to say on Facebook:
I swear, I've gotten angry with filmmakers like Ridley Scott and George Lucas who can't let go of their old films and want to keep going back and offering up different versions, but I can easily see myself doing that now.

…

There isn't much left. I'm still playing with the sound mix and the 3D and the DI (digital intermediate – basically the color-timing) – and there are some outstanding visual effects shots. But I still want to do what I can with what I have left to make the most stunning film I can for you guys on August 1! I think the Marvel producers are starting to understand my almost psychotic inability to be happy with anything, and to pick apart things to the very bitter end. They're going to have to tear this movie from my bloody grip.
Gunn also writes, that he gets "teary-eyed when I think of how I won't be working with Rocket, at least for a little while." Does this mean we should bexpect a Guardians 2 announcement sometime soon? Perhaps even at Comic-con?
Like Marvel's other recent releases, I think Disney expects Guardians to have a significant overseas play. That International poster is interesting for the fact that none of the characters have weapons in their hands unlike the domestic poster. Guess they figure violence does not play well overseas?
For now, we wait until August 1st for the official opening to find out if this film can win over audiences.
More new posters and a special character preview below the jump: