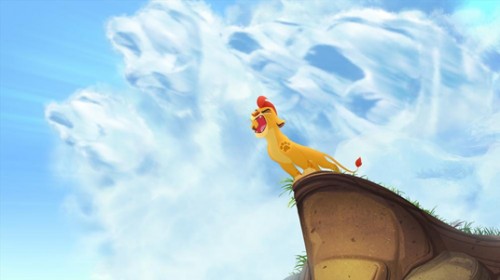 The three-year-old cable network Disney Junior doesn't actually attract a lot of viewers, but it does generate a lot of money from toy sales.
"Sales of products based on the network's shows have more than tripled in two years, to an estimated $3 billion in the fiscal year ending this September, according to the company. Analysts estimate that at least 10% of that revenue flows into Disney's coffers based on licensing deals." (WSJ)
That helps explain why Disney Junior has ordered The Lion Guard, a TV movie and series that will act as a sequel to the animated feature and direct-to-video efforts.
"The Lion Guard will premiere in Fall 2015 as a television movie, with a subsequent series to debut in early 2016 on Disney Junior and Disney Channel. The story begins in the heart of the African savannah, as Kion, the second-born cub of Simba and Nala, assembles a team of his close friends to preserve the Pride Lands. The show will also include special appearances by Mufasa, Timon, Pumbaa, Rafiki, Zazu and Kion's older sister, Kiara, the future Queen of the Pride Lands. The show will focus on conservation education, the importance of family and community, while also highlighting creative problem-solving skills and diversity." (DIS)
Of course, it will also help sell a lot more Lion King toys.
Are you excited about Disney's return to the savannah and jungles of The Lion King?