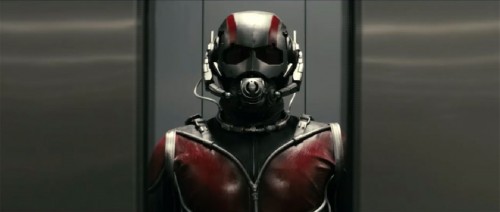 A little over two weeks after announcing they were parting ways with director Edgar Wright on "Ant-Man," Marvel has announced his replacement.
Peyton Reed will be helming the film, which is already in pre-production. Reed is best known for directing the comedies "The Break-Up" with Jennifer Aniston and Vince Vaughn, and "Yes Man" starring Jim Carrey. He has also worked with Marvel before, having developed the original "Fantastic Four" movie at Fox before Tim Story took over.
In the announcement, Marvel also says that Andy McKay has contributed to the film's script. McKay was initially approached for the director position, post-Wright, but turned it down. Not sure if his writer credit means he shaped the script or maybe some of his ideas were used when they approached him about directing.
Here is the announcement:
"When Marvel's "Ant-Man" hits theaters July 17, 2015, director Peyton Reed will help shepherd the hero into the Marvel Cinematic Universe with a cast led by Paul Rudd and Michael Douglas, with writer Adam McKay contributing to the film's script.
Armed with the astonishing ability to shrink in scale but increase in strength, con-man Scott Lang (Rudd) must embrace his inner-hero and help his mentor, Dr. Hank Pym (Douglas), protect the secret behind his spectacular Ant-Man suit from a new generation of towering threats. Against seemingly insurmountable obstacles, Pym and Lang must plan and pull off a heist that will save the world."
I was looking forward to seeing Wright's vision for the film, but Marvel has a good track record of picking the right people for their films. What do you think about Reed being the new Ant-Man director?