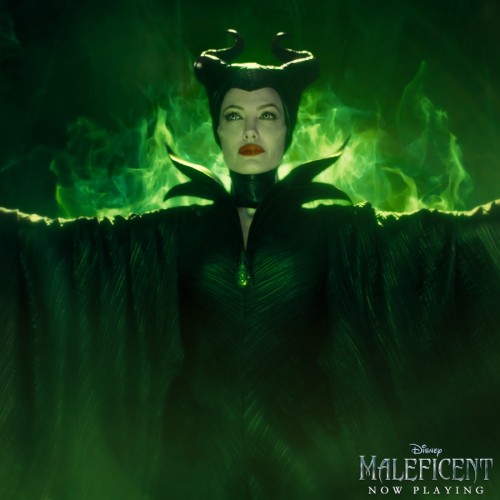 One of Disney's most iconic villains stared down some serious box office competition and mediocre reviews to emerge victorious at the box office this weekend. Earning an estimated $70 million, "Maleficent" locked last week's winner "X-Men: Days of Future Past" in the dungeon and buried this week's new film "A Million Ways to Die in the West" in a shallow grave.
Overseas, Maleficent has already brought in over $100 million, bringing the total take for the film to more than $170 million so far. That's a good thing, since Maleficent cost a reported $300 million to produce and market. It will have to earn twice that amount to break even for Disney. Of course, when you add in merchandise and DVD sales, it's a sure bet. Right?
This marks Angelina Jolie's first return to the big screen in 4 years. It seems obvious she hasn't lost her touch at all.
I went back to see it for a second time and, while I still would like to have seen more of Maleficent being Maleficent, I was surprised how well the film held up on a second viewing. Other than Elle Fanning's eyebrows, which deserve a credit all their own (they were so distracting in the close up shots, of which there were a lot), I found myself enjoying Jolie's performance more, wishing there was more of Diaval (the crow), and King Stefan was slightly less annoying. You just have to listen to the narration more closely as it explains Stefan's motivation, although still not exactly clear enough for me. It did make more sense this time.
While, I'm not the target market. I can see how the film will resonate with Moms and daughters who are looking for another film to extend that warm feel they got from Disney's Frozen. Maleficent will have to be at her most cunning to stay ahead of "The Fault in our Stars," which is predicted to well with women and girls at the box office starting next weekend.
Have you seen Maleficent already? If so, do you think you'll see it again in theaters? Let us know in the comments.