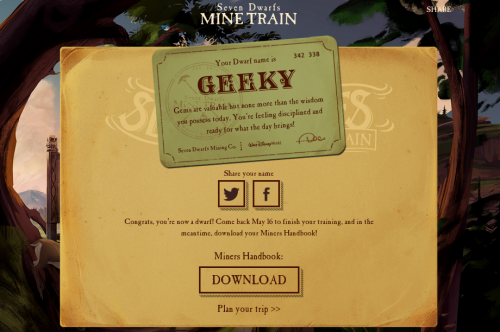 Disney has a fun new digital game to entertain us while we wait for the Seven Dwarfs Mine Train to open. According to this newsreel feel video, the Seven Dwarfs are inviting you to join their crew of Miners. You'll first get a Miner name, then do some training, and finally get a chance to ride the roller coaster.
Ready to get your miner name and get started? Visit: DisneyMineTrain.com.
Yes, I got Geeky. Let us know you name in the comments!