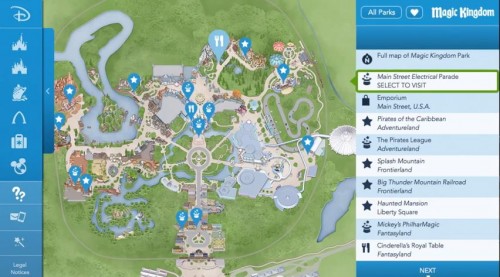 Disney Parks is introducing a new App for your Smart TV. The app lets you explore interactive park maps, watch videos featuring Disney destinations, play the trivia game, and more from the Disney Parks app on your TV. It's not as good as being there, of course, but it's an interesting new channel to help with your theme park planning.
Here's Disney's demo video:
I experienced a watered down version of this on Uverse a few weeks ago. I liked the interface, but found the information a bit basic for someone just a little more than basic familiarity with the theme parks. But if you're miles away and need a Typhoon Lagoon fix, the videos were the next best thing to being there (maybe watch them in your backyard with the sprinkler running).
The app is now available on Samsung Smart TVs and coming soon to LG Smart TVs and Blu-ray players.