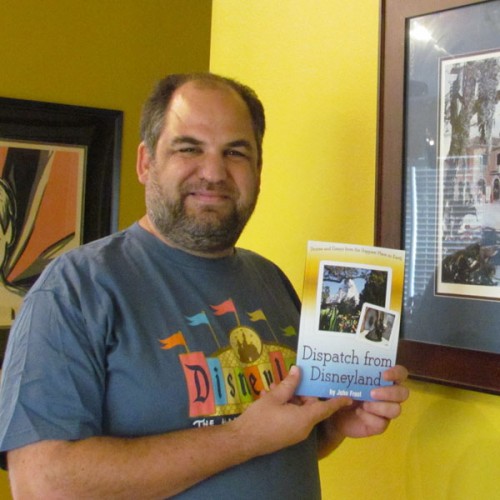 Look what arrived on my front doorstep! Printed books of "Dispatch From Disneyland." From this batch, one is getting framed and the rest are designated to be autographed and sent to Kickstarter supporters. If you contributed at a level for 1 or more books, please make sure you check your email for a message from me in Mid-February and send me the information requested A.S.A.P. If there is enough interest in another batch of autographed copies, I will set something up.
If you would like your own printed edition, it's available on Amazon (you can also find it on Kindle there). Or download the eBook, which includes a bonus story, and revisit your favorite Disneyland memories over a leisurely read this weekend. Consider the extra story a bonus for supporting my efforts directly.
Please help me by sharing this post or a link to DispatchFromDisneyland.com via your blog or social media accounts. If you've already purchased a copy of the book, you can help by leaving a short review on Amazon.