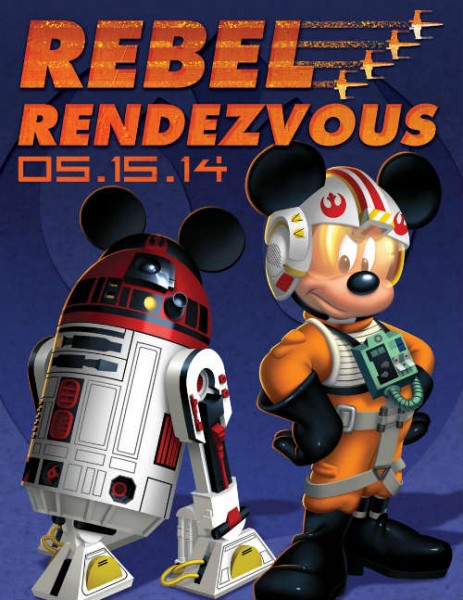 Walt Disney World announced they will kick off this year's Star Wars Weekends with a new merchandise event called Rebel Rendezvous, on Thursday, May 15.
The event will take place between 10am and 5pm at Disney's Hollywood Studios, and will offer ticket holders the following:
Exclusive access to Darth's Mall one day before it opens to the public.
Ashley Eckstein meet & greet and product signing, featuring the new collection of Her Universe apparel
Rebel activities, including special meet & greet and signing opportunities with characters and Disney artists
Preferential opportunity to purchase select 2014 Star Wars™ Weekends merchandise
Aren't the first and last above pretty much the same thing?
All attendees will also get a limited edition recruitment pack, which includes a custom messenger bag, cadet hat, tumbler, lanyard, pin & medal set. Items are only available to Rebel Rendezvous attendees on May 15, 2014.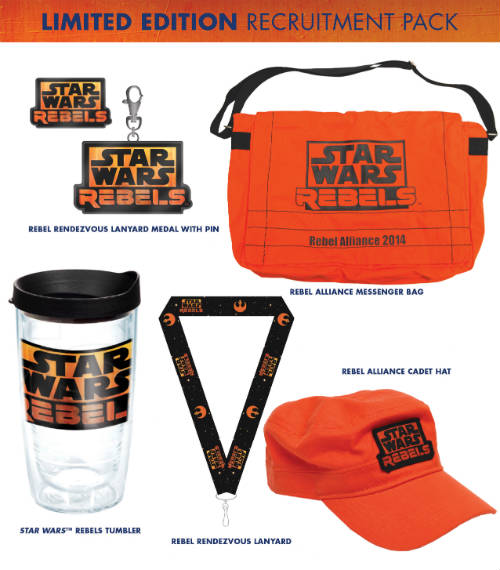 This is a separate ticket event. Packages for Rebel Rendezvous are $250 and reservations begin March 4 at 1pm Eastern at DisneyParksMerchandise.com.