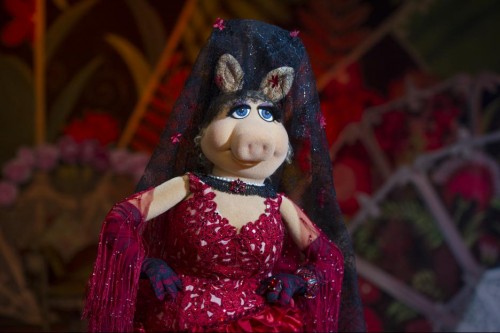 A new TV trailer is out for "Muppets Most Wanted." Apparently Adele Dazeem is a movie critic now. I wonder what Miss Piggy thinks?
Adele Dazeem, of course, is the 'persona' created by John Travolta's infamous flub of Idina Menzel's name at the Oscars. She's been getting around, but if anyone is excused in using her for promotional purposes, it's Disney Marketing, right?
"Muppets Most Wanted" hits theaters March 21st. Are you planning on seeing it?