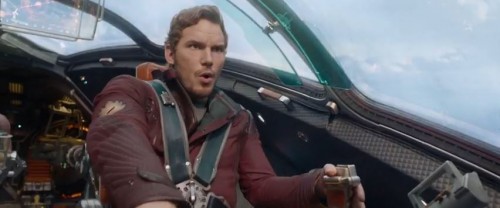 The first trailer for Marvel's Guardians of the Galaxy premiered on Jimmy Kimmel Live on ABC tonight. Here it is for your consumption and enjoyment.
More humor than I expected. I think Disney has a fairly strong August ahead of it. What did you think?
Marvel's "Guardians of the Galaxy" finds space adventurer Peter Quill the object of a bounty hunt after stealing an orb coveted by a treacherous villain, but when Quill discovers the power it holds, he must find a way to rally the quartet of ragtag rivals hot on his trail to save the universe.
Previously: Guardians of the Galaxy trailer preview.