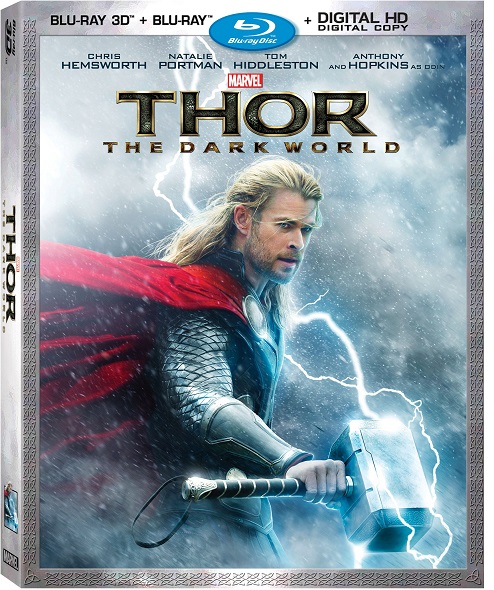 Disney has started doing this thing where they release the digital download versions of a movie, a few weeks before the physical DVD comes out. That's the case with Marvel's THOR: The Dark World, which is available now in 3D and HD Digital! The 3D Combo Pack (3D Blu-ray™, 2D Blu-ray, Digital Copy), Single-Disc Blu-ray, DVD are still available for pre-order for a February 25th, 2014 date.
To get everyone excited, Disney and Marvel have put together some new clips and a trailer. I like this one full of bloopers and featuring Tom Hiddleston, Natalie Portman, Chris Hemsworth and Jaimie Alexander:
More bonus videos below the jump:

the Extended Celebration Scene where Volstagg tells tales of daring and bravery to fellow Asgardians:
Finally, the new home entertainment trailer:
Pre order Thor: The Dark World today or buy the digital download.