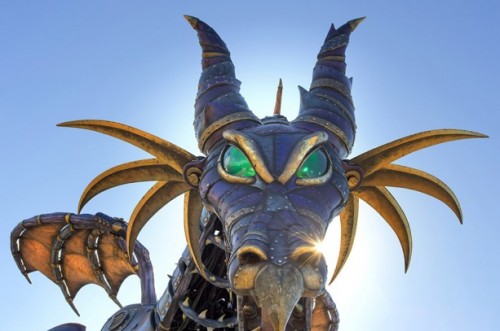 For the last several days, Disney has been hinting at the new "mystery float" that will be added to the "Disney Festival of Fantasy Parade" coming this spring, and they've finally revealed that the latest addition will be a giant Maleficent Dragon.
The Steampunk-inspired float is 35 feet long and 26 feet tall, and was designed in part by Michael Curry, the Tony Award-winner who also contributed to the "Tapestry of Nations" parade as well as "Finding Nemo—The Musical."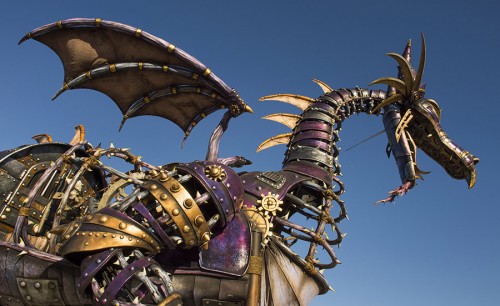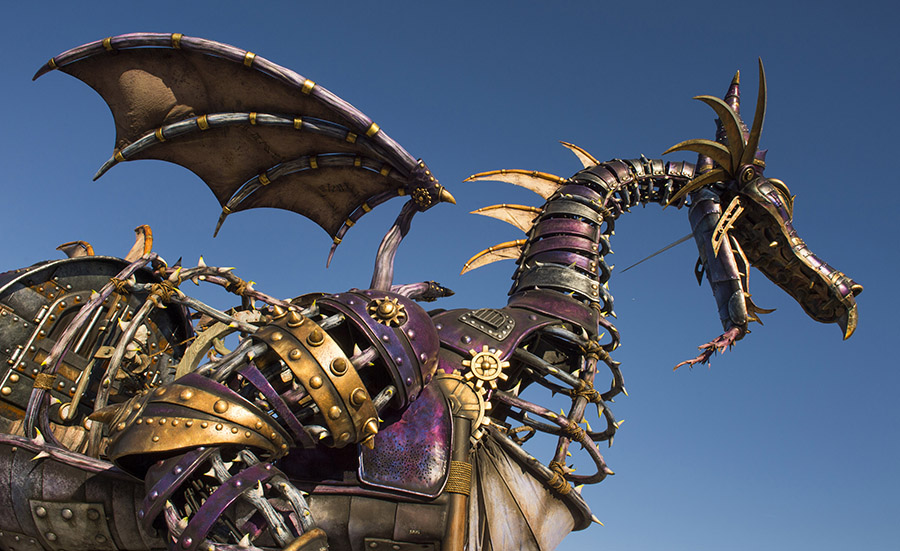 Although it's exciting to see this new parade and its Maleficent addition, with new beginnings comes an end. According to Disney Lifestylers, the "Celebrate a Dream Come True" parade was recently removed to make room for "Disney Festival of Fantasy," and finished its final showing earlier this month. The adventurers at Disney Lifestylers blog even managed to snap these pictures of four new floats from the FoF parade moving into the backstage area. But I'm sure this new parade will be just as fun and exciting as previous presentations.
It's definitely time for the Magic Kingdom to get a new parade. Are you happy with Disney's decision to include a Steampunk take on the Maleficent Dragon?