UK's Empire Magazine is known for their great film coverage and exclusives, and their upcoming February 2014 issue, featuring Captain America: The Winter Soldier, is no exception.
First, there are two covers. This is the general cover featuring Chris Evans as Captain America: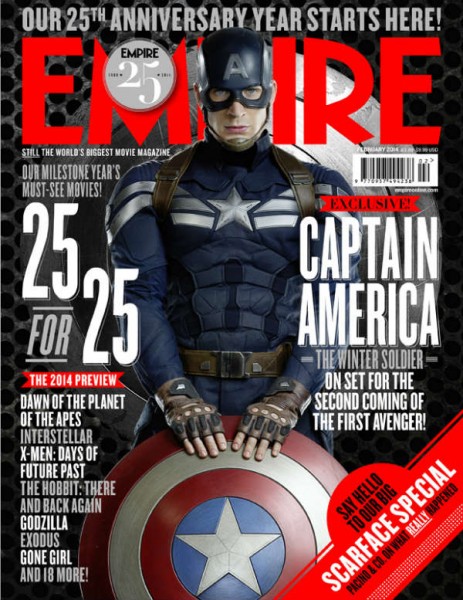 And this is the "limited edition" cover, which also features Sebastian Stan as Bucky Barnes, aka "The Winter Soldier," and Scarlett Johansson as Black Widow: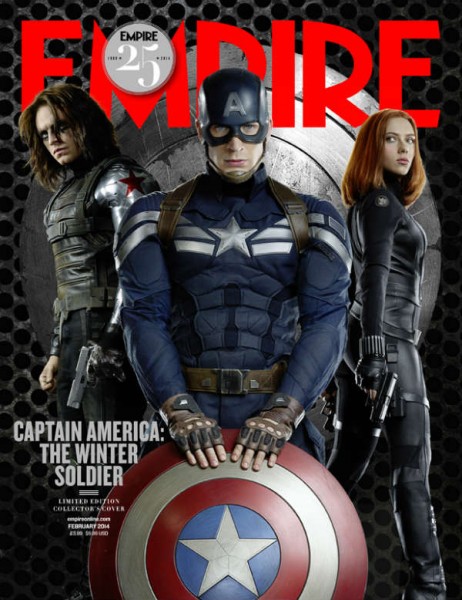 The issue also features new photos from the film, such as this still featuring Robert Redford as Alexander Pierce and Samuel L. Jackson as Nick Fury: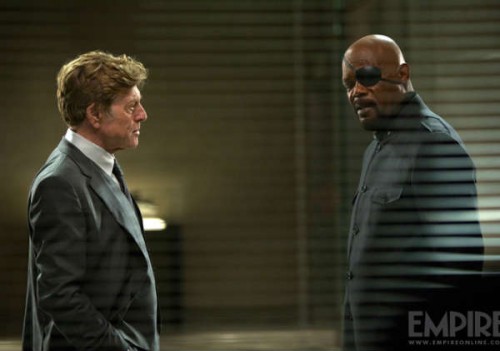 Captain America: The Winter Soldier hits cinemas in the US on April 4, 2014, and in the UK on March 26, 2014. It is the third post-Avengers film from Marvel Studios, and also stars Anthony Mackie (The Falcon), Cobie Smulders (Maria Hill), Emily VanCamp (Agent 13), and Hayley Atwell (Agent Peggy Carter).
Here is the UK trailer for the film: