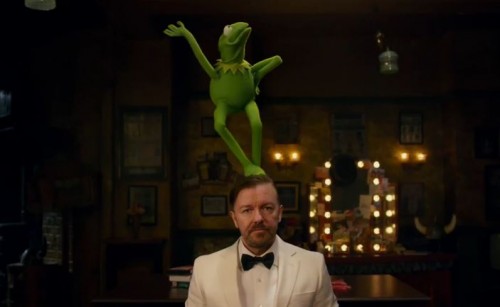 This new ad for Muppets Most Wanted aired during the Golden Globes. It manages to marvelously skewer movie marketing that highlights unattributed quotes and random tweets, awards nominationseason, and internet critics all at the same time.
I also enjoyed this previous preview ad in a similar vein:
I'm really hoping that Muppets Most Wanted will be better than the previous relaunch. The humor in these trailers is certainly giving me hope.