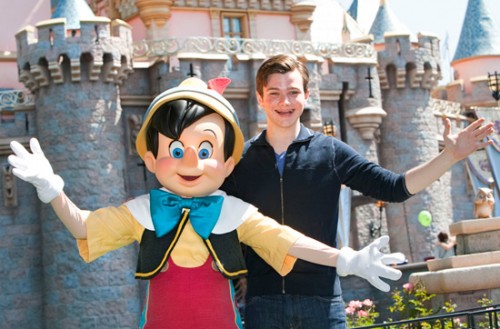 We already know that Chris Colfer is a big Disney fan. I mean look at that cute photo of him with Pinocchio. What you may not know is that he's also a #1 New York Times bestselling author, Golden Globe winner, and all around nice guy. Disney has just announced that Colfer will be visiting the World of Disney at Disneyland's Downtown Disney to celebrate the release of his second book, The Land of Stories: The Enchantress Returns.
Colfer will be signing a limited amount of books on October 12, 2013 from 2 – 4 p.m. To purchase The Land of Stories: The Enchantress Returns book you'll need to line up and be ready before 9AM that morning. The lucky few will receive a voucher to return for the signing experience. Please note a limited number of The Land of Stories: The Wishing Spell will also be available to purchase.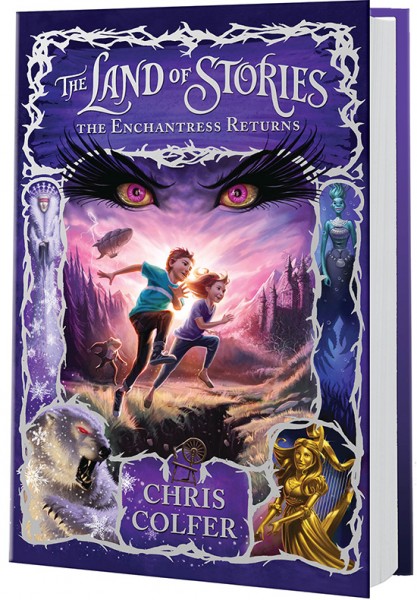 More details at Disney Parks Blog.