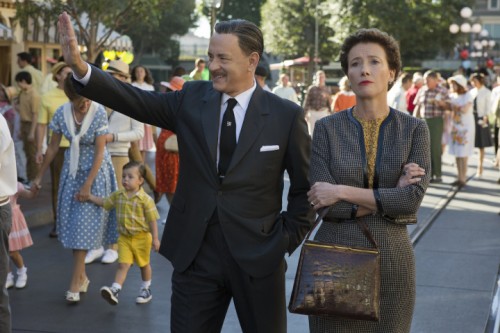 Disney released this first still from Saving Mr. Banks earlier today, showing Tom Hanks playing Walt Disney and Emma Thompson as Mary Poppins author P.L. Travers. The pair appear to be at Disneyland.
The film, which opens in select theatres on December 13, follows Walt's struggle to obtain the film rights to Mary Poppins from the writer, who was not to keen on having her stories adapted for the screen.
I'm sure this is a movie most Disney and animation fans are going to want to see.