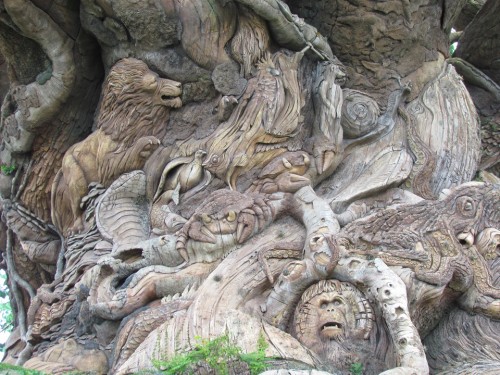 Truth be told, it's been too long since I made it back to Disney's Animal Kingdom. Different than other Disney theme parks in that the theme of nature inspired the Imagineers to create one of the most beautiful theme parks anywhere. There are always myriad little changes making it difficult to remember when some of the more major changes were made.
I do my best in this latest photo update but first your moment of theme park zen, a mother and son White Rhinoceros play on Kilimanjaro Safari
The last we've heard about Avatar-land was that no formal design has been acceptable to all parties. So they've decided to wait until after the first sequel hits theaters in 2015 to begin serious construction. This means nothing will open until 2017 sometime. That's if they decide to move forward with Avatar-land at all. I believe they are serious about trying to make it work.
Thanks for joining me on this quick journey through DAK. I may be in the minority, but I am looking forward to the upcoming changes. How about you?