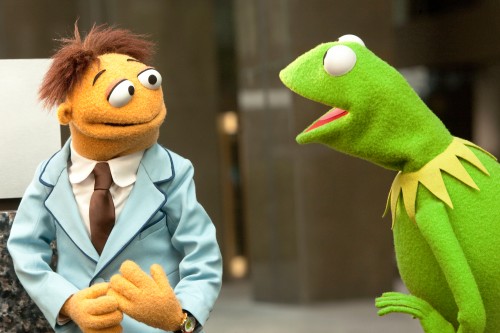 Variety reports that Disney Theatrical has begun work on a live Broadway musical starring The Muppets. A 15-minute "elaborate presentation" already took place May 31 in near-secrecy at the New Amsterdam Theater—a "test of concept", according to division president Thomas Schumacher.
"The brief showcase… incorporated a handful of sets and more than 85 Muppets in an experiment intended to reveal whether it would even be feasible to present the Muppets in a live theatrical context," writes Variety's theatre editor Gordon Cox. Adding that "yes, Kermit sang "Rainbow Connection"".
Variety says that officially it's still "too early to say whether a project will develop" but the fact that Schumacher went on the record to talk about the tryout suggests that the show is all but greenlit. (It's one of many exciting productions Disney is working on, including Father of the Bride and a new Hunchback of Notre Dame.)
I, for one, think this is the best idea to come out of Disney Theatrical since Beauty and the Beast. With next March's The Muppets…Again! working as a second primer (after 2011's The Muppets), audiences are going to break the doors down to see this.