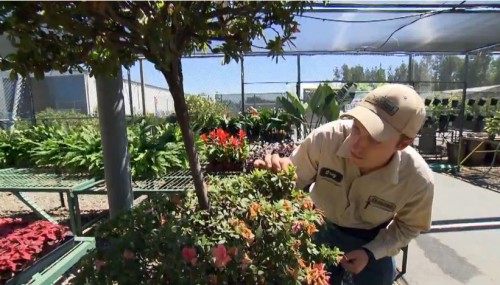 Yesterday we got a special preview of the Horticulture and Garden tour at Disneyland, today we meet one of the cast members who keeps everything looking magical in the latest video from "Every Role a Starring Role"
Following in the footsteps of Bill Evans, cast member Greg Vierkant explains how he helps every inch of Disneyland Resort horticulture look "show ready" through careful planning.
A few years ago Disneyland even produced its own Rose variety. Have you seen it?