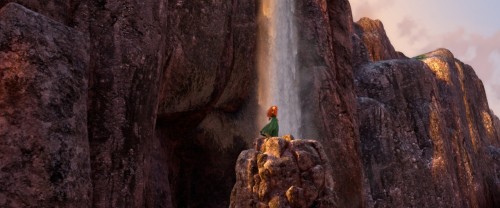 Congratulations to the team up in Emeryville, Pixar's Brave secured Best Animated Feature Film at the 70th Annual Golden Globe Awards last night. Director Marc Andrews accepted. "Being Brave is about being true to yourself and allowing your loved ones that same freedom," said Andrews. Andrews also thanked his co-director Brenda Chapman who came up with the story of the original film. It would be nice to see her on stage at the Oscars.
The Golden Globes are presented by the Hollywood Foreign Press Association and generally seen as a forerunner for the Academy Awards. Disney has three films nominated for an Oscar this year. Brave won over Frankenweenie and Wreck-it Ralph for the Golden Globe.
Pixar has won six of the seven Golden Globes for Best Animated Feature. (Last year it went to The Adventures of Tintin.) Not too shabby.