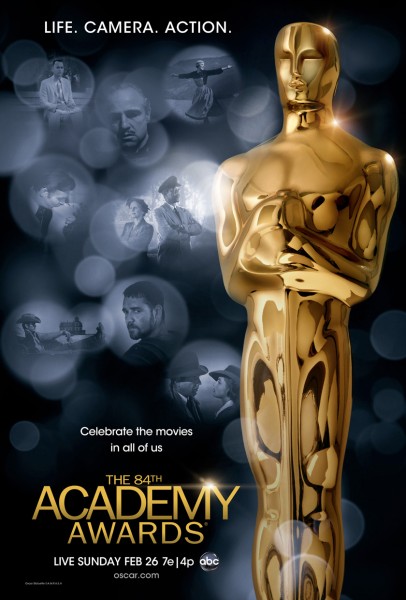 For the second year in a row Disney's slate of Oscar nominated films is dominated by pictures from a studio other that Walt Disney. Yep, outside of animation and special effects, Disney is now relying on Dreamworks to bring it any honors. That could be a problem as the rumor is Dreamworks wants to take its marbles and go home after perceived ineptitude in Disney Studios marketing efforts.
Anyway, the list isn't a shock:
Best Picture – Lincoln – Producers Steven Spielberg and Kathleen Kennedy
Lead Actor – Lincoln – Daniel Day-Lewis
Supporting Actress – Lincoln – Sally Field
Supporting Actor – Lincoln – Tommy Lee Jones
Directing – Lincoln – Steven Spielberg
Adapted Screenplay – Lincoln – Tony Kushner
Music (Original Score) – Lincoln – John Williams
Cinematography – Lincoln – Janusz Kaminski
Costume Design – Lincoln – Joanna Johnston
Film Editing – Lincoln – Michael Kahn
Production Design – Lincoln – Rick Carter, Jim Erickson
Sound Mixing – Lincoln – Andy Nelson, Gary Rydstrom and Ronald Judkins
Animated Feature Film – Brave – Mark Andrews and Brenda Chapman
Animated Feature Film – Frankenweenie – Tim Burton
Animated Feature Film – Wreck-It Ralph – Rich Moore
Animated Short Film – Paperman – John Kahrs
Visual Effects – Marvel's The Avengers – Janek Sirrs, Jeff White, Guy Williams and Dan Sudick
Disney gets the triple whammy in the animated feature film category. Usually that means another film could sneak in if the academy splits its votes, but I don't see that happening this year. Frankenweenie may not have been loved by the public, but the awards voters are enthralled. Paperman is up against some stiff competition, but I think it has a good chance too.
I fully expect Lincoln to clean up at the Academy Awards this year. With its message that fits in perfectly to today's politics and a lineup of actors whom Hollywood has already shown their love, I wouldn't be surprised if it doesn't garner 9 or 10 statues by the end of the night.
The Oscars are once again on ABC on Feb 24th and will be hosted by Seth MacFarlane, who is known for his raunchy and off-color brand of humor. I love him, but I'm worried about how he'll go over with the television audience.
Below the cut are some of the TV spots featuring MacFarlane promoting the show:
I like the Daniel Day-Lewis one. Will you tune in to the Oscars this year?